Geekvape T200 Starter Kit 200W With Z 2021 Tank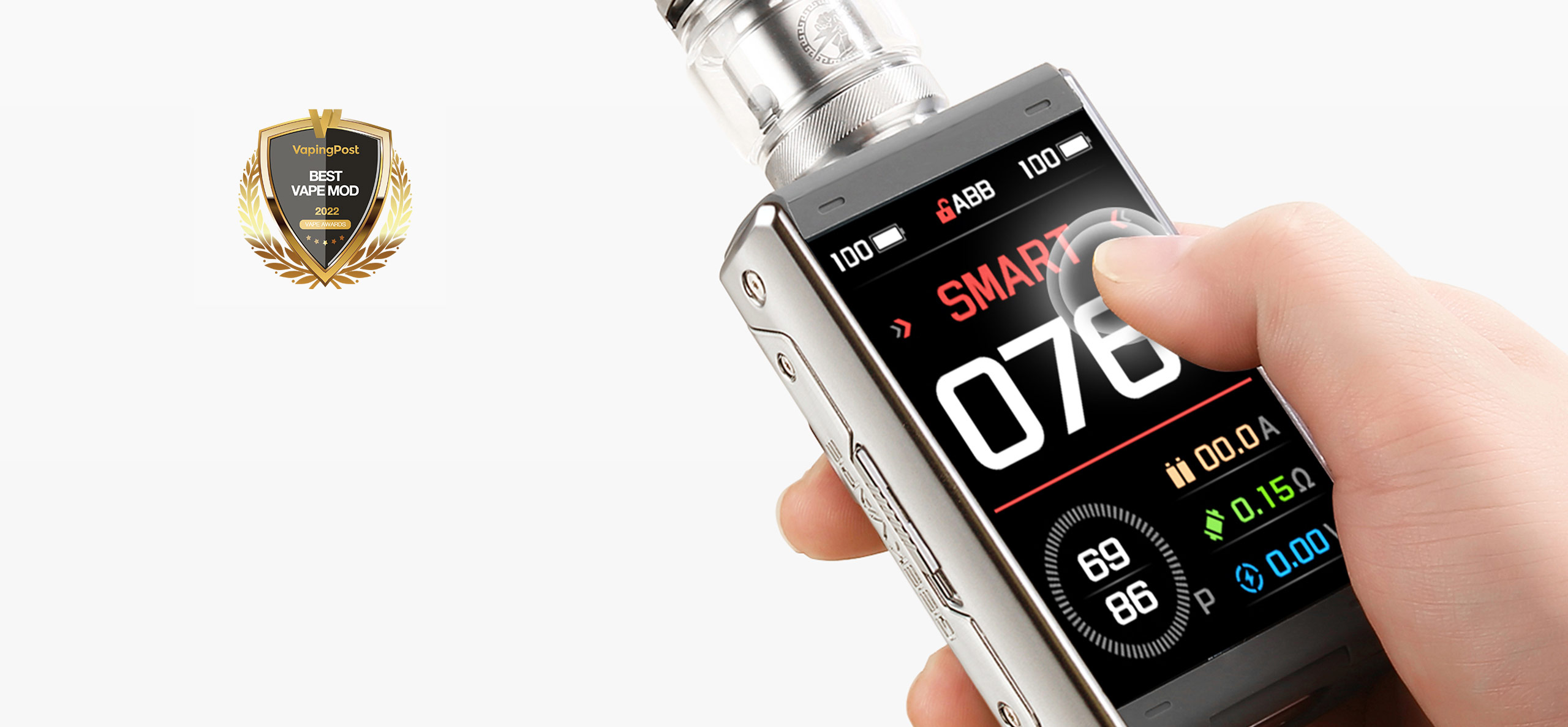 The Smartest Touch Vape Ever.
Geekvape T200 (Aegis Touch) pleases your eyes with a large 2.4-inch full touch screen that vividly displays 4 dynamic UI themes. The brand new Z coils allow double service life of up to 60ml. Explore the "touching" wonders and double your vaping fun now!
Geekvape T200 Kit consists of Geekvape T200 mod and Geekvape Z 2021 Tank. Geekvape T200 Box mod is powered by dual 18650 batteries with max 200W output & Type-C charging, supporting POWER/ TC-SS/ TC-TCR (VPC, SMART, BYPASS) modes. Geekvape T200 (Aegis Touch) features a 2.4-inch Full Touch Screen with 4 dynamic UI themes.
Geekvape T200 adopts AS-Chip 3.0 with Smart mode and New Tri-proof, IP68-rating water & dust resistance. Geekvape Z Sub-ohm 2021 Tank can hold 5.5ml capacity with a top filling design. Geekvape Z Sub-Ohm 2021 Tank utilizes leakproof dual-coil airflow and Geekvape Z Coil for better flavor.
Large Touch Screen.
Easy on Fingers.
Simply hold it in ONE hand, select mode, adjust power and other fun operations are easy peasy with only ONE finger.
4 Vivid UI Themes, Meet The Style You Want.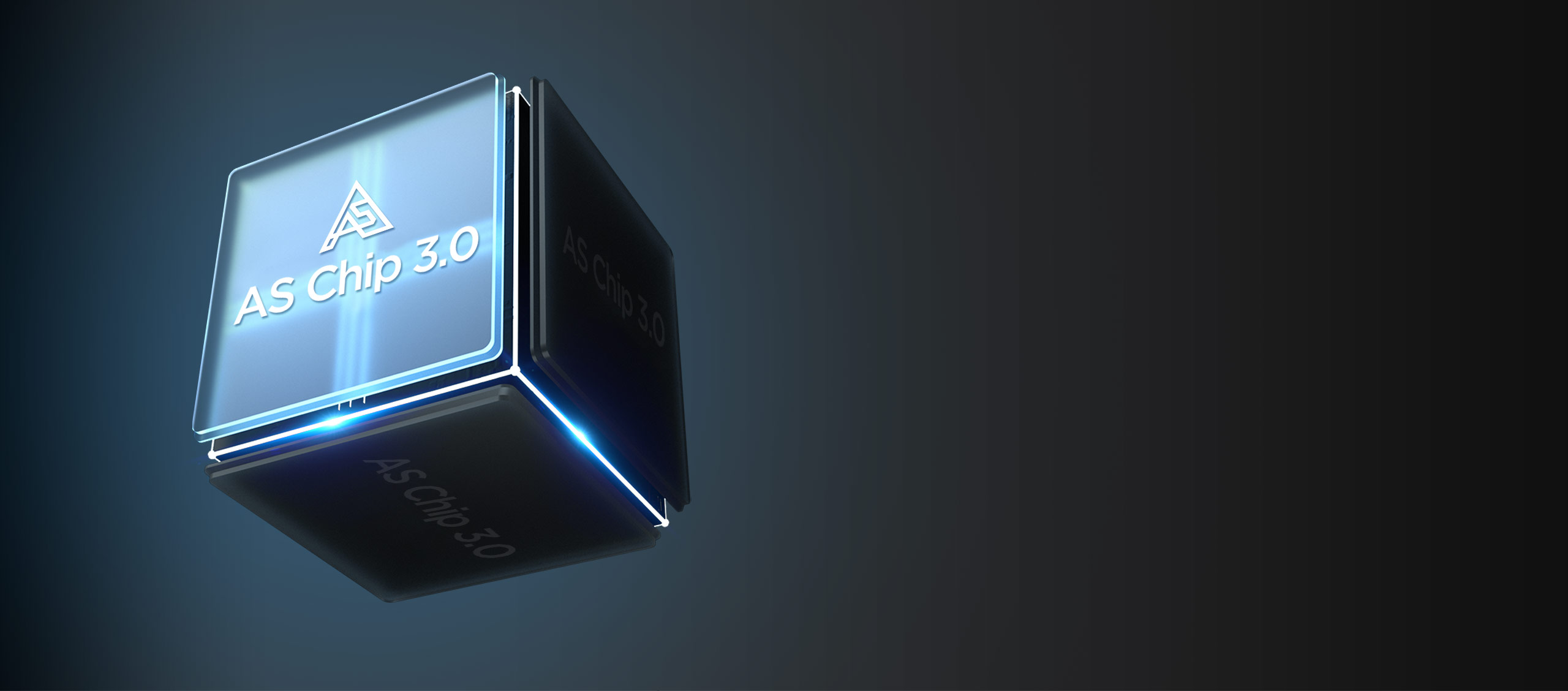 AS-Chip 3.0,
Intelligent Working Modes.
• AS chipset is a powerful source of energy to complete all the complex tasks.
• SMART Mode, automatically selects the best output for the best flavor and establishes a limit to the maximum output level to prevent coils from burning out.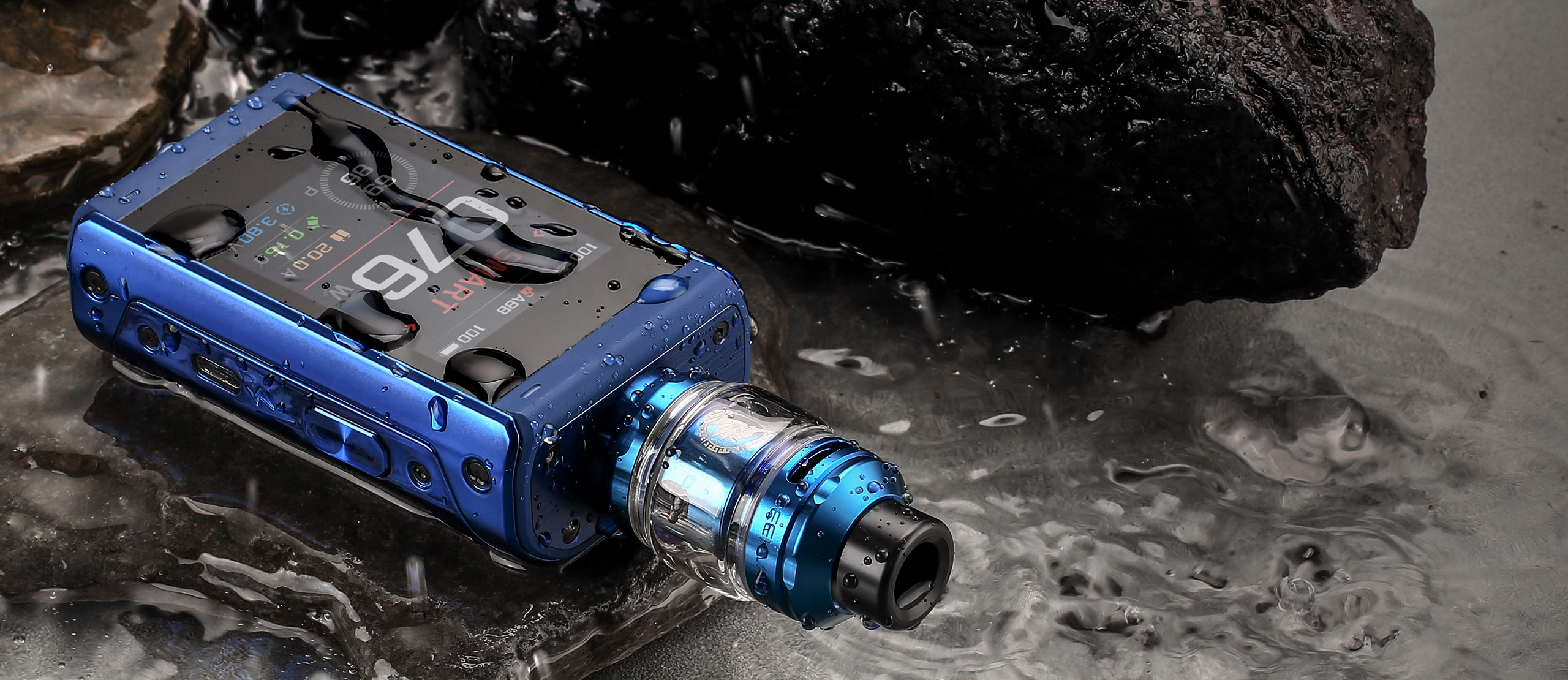 New Tri-proof, IP68 rating.
The 2nd Gen of Geekvape Tri-proof Tech makes Geekvape T200(Aegis Touch) more compact. IP68-rating water & dust resistance, as well as a higher level of shock resistance, provide better protection in harsher environments.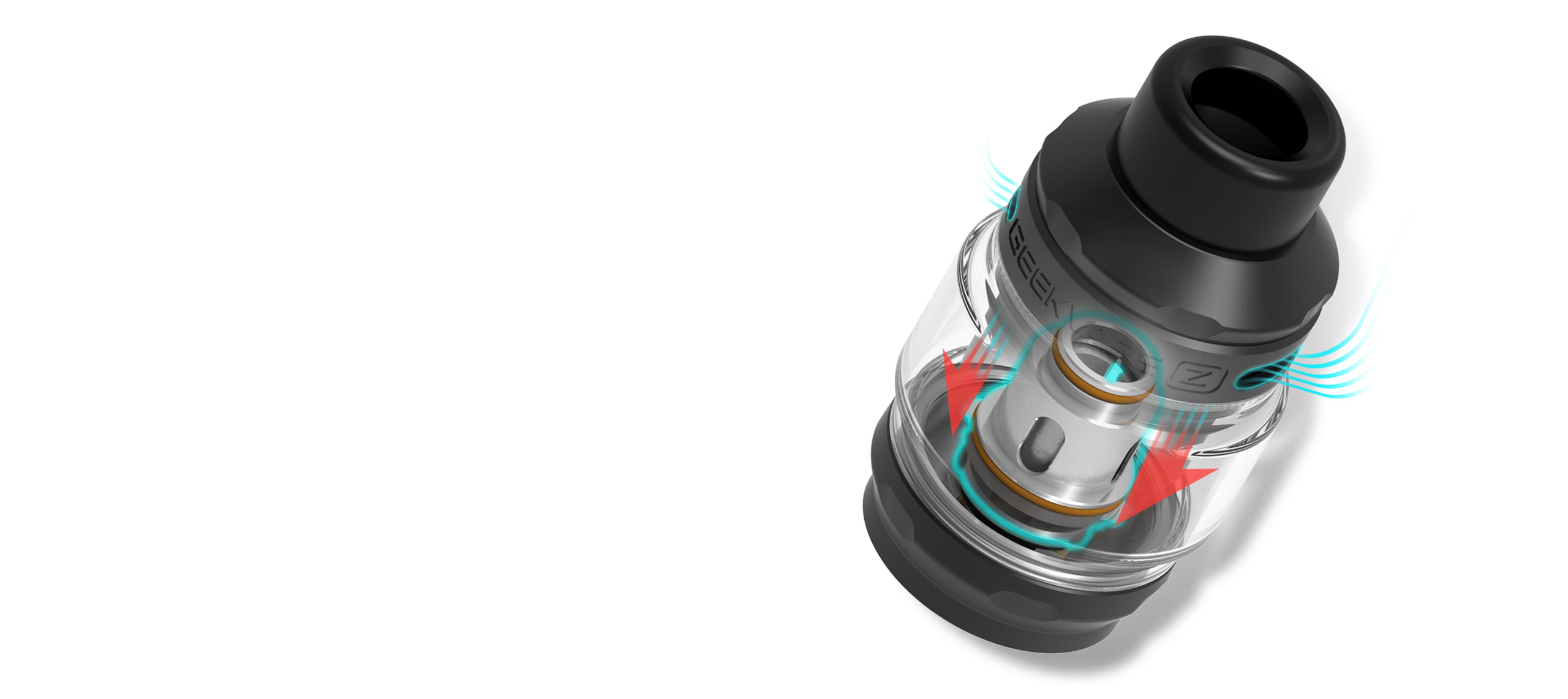 Geekvape Z Sub-Ohm 2021 Tank
Leakproof top airflow system, max performance.
The legend continues its story. This leakproof dual-coil airflow master boosts up vaping experience with pioneered top-to-bottom airflow system and a premium Geekvape Z Coil that provides double service life.
Buy salts, freebase liquids, Mods, Kits, Hardware, Tanks, Accessories, Pods, Coils, etc. from THEVAPETOWN your favorite vape shop at your ease to get delivered to your doorstep. we provide the best quality e-liquids salts and hardware all over Pakistan at cash-on-delivery service or you can transfer online.
Check Out More NicSalts and Freebase Flavors at www.thevapetown.com Or Visit Our Branches in Lahore:
1: Gulberg Branch: 18-G Center Point Plaza Main Boulevard Gulberg, Lahore
2: Wapda Town Branch: 187-Airline Housing Society, Lahore
3: UCP Branch: 599 main Khayaban-e-Jinnah, Beside UCP University, Lahore
THE BEST VAPE SHOP IN LAHORE, PAKISTAN.
THE VAPE TOWN is a leading Vape Shop in Lahore Pakistan with a one-stop solution for all your vaping desires. From Salt Nics to Juul pods, from premium USA e-juices to pod mods, Electronic Shisha, starter kits, and rebuildable tanks, we have it all in a huge variety for you to choose from at the best price in Pakistan. You can choose the best quality e-cigarette in Pakistan with the best quality e-liquid or e-juice from our widest range from the UK, the USA, and Malaysia, now available in Pakistan at the best price. TheVapeTown Pakistan has it all.