Smok TFV16 Stainless Steel Tank – 9ml
Introducing the latest and greatest achievement from SMOK is their BIGGEST diameter, LARGEST juice capacity, mesh coil cloud-kicking TFV16 Sub-Ohm Tank, marking the Return of the King. Clocking in at 32mm diameter, the SMOK TFV16, is known as the 'Return of the King', creating huge densely flavored clouds of vapor with the meshed coil heads, 9mL juice capacity, and increased airflow capability.
Raising the base of the atomizer, the TFV16 Sub-Ohm tank possesses a dual-slotted airflow control ring, improving the airflow section to increase the airflow chamber and the size of the inlets to 14mm by 2.6mm. This guides airflow past the internal coil structure to create the bountiful clouds that the TFV Tank Series is famously known for. Coils are installed in a plug 'n' play fashion, keeping coil changes, quick, succinct, and mess-free.
A locking top fill system prevents children or adolescents from using the tank while keeping the rotating top fill system to remain clean of leaky eJuice. Holding up to 9mL of today's most popular eJuice, the TFV16 is the largest capacity and diameter sub-Ohm tank, created by SMOK, truly and royally heralding the Return of the King.
SMOK TFV16 Mesh Sub-Ohm Tank Features:
28mm Diameter
32mm At Widest Point
9mL Bulb Glass Capacity
Pyrex Glass Reinforcement
Superior Stainless Steel Construction
Rotating Top Fill System – Child-Safe Locking Mechanism
High-Temperature Resistant – Explosion Proof
SMOK TFV16 Coil Series
0.17ohm TFV16 Single Mesh Coil – rated for 120W
0.12ohm TFV16 Dual Mesh Coil – rated for 120W
0.15ohm TFV16 Triple Mesh Coil – rated for 90W
0.2ohm TFV16 Conical Mesh Coil – rated for 60-85W
Threaded Base Connection
Improved Airflow Chamber
Dual Slotted Bottom Airflow Control Ring – 14mm by 2.6mm
Gold-Plated 510 Connection
Available in Black Plating, Red, Blue, Gold, Stainless Steel, 7-Color
Includes:
1 SMOK TFV16 Sub-Ohm Tank
1 0.17ohm TFV16 Single Mesh Coil – rated for 120W
1 0.12ohm TFV16 Dual Mesh Coil – rated for 120W
1 Protective Glass Bulb Sleeve
1 Replacement Glass
1 User Manual
1 Spare Part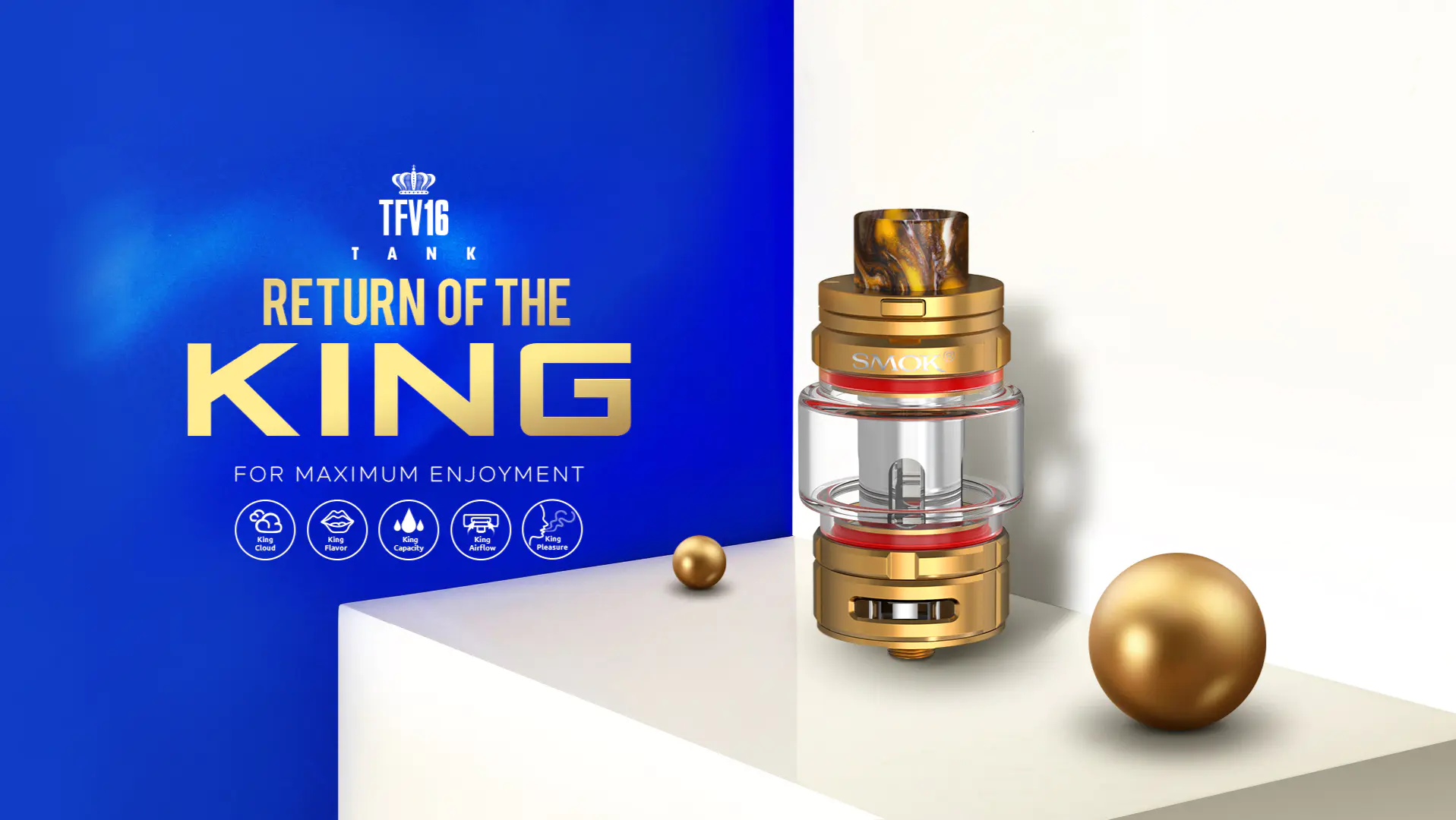 As expected, the powerful TFV series has finally returned! This new king TFV16 tank will make its global debut very soon. It's
equipped with two new mesh coils for the best flavor and the max vapor. By adopting a gigantic bulb pyrex glass tube, TFV16
enlarges the e-juice capacity to an unprecedented 9ml. It implements a sealed top refill system and adjustable dual-slotted
bottom airflow to produce massive vapor and superb flavor. Besides, the revolutionary top cap with a secure locking mechanism
can effectively avoid leakage problems. So, are you looking forward to the new king's glorious return?
Innovation keeps changing the vaping experience!
THE DEVICE INCLUDES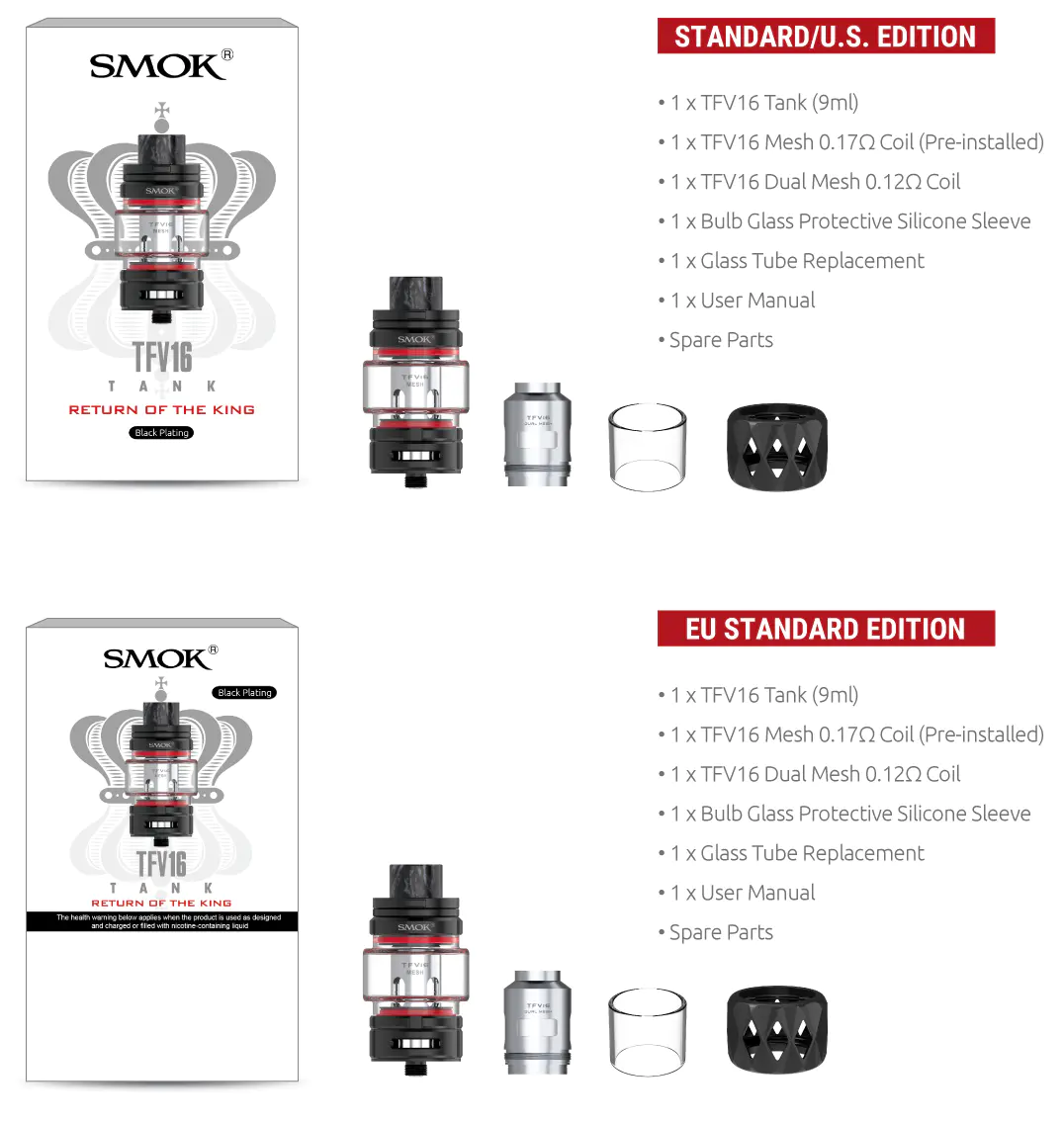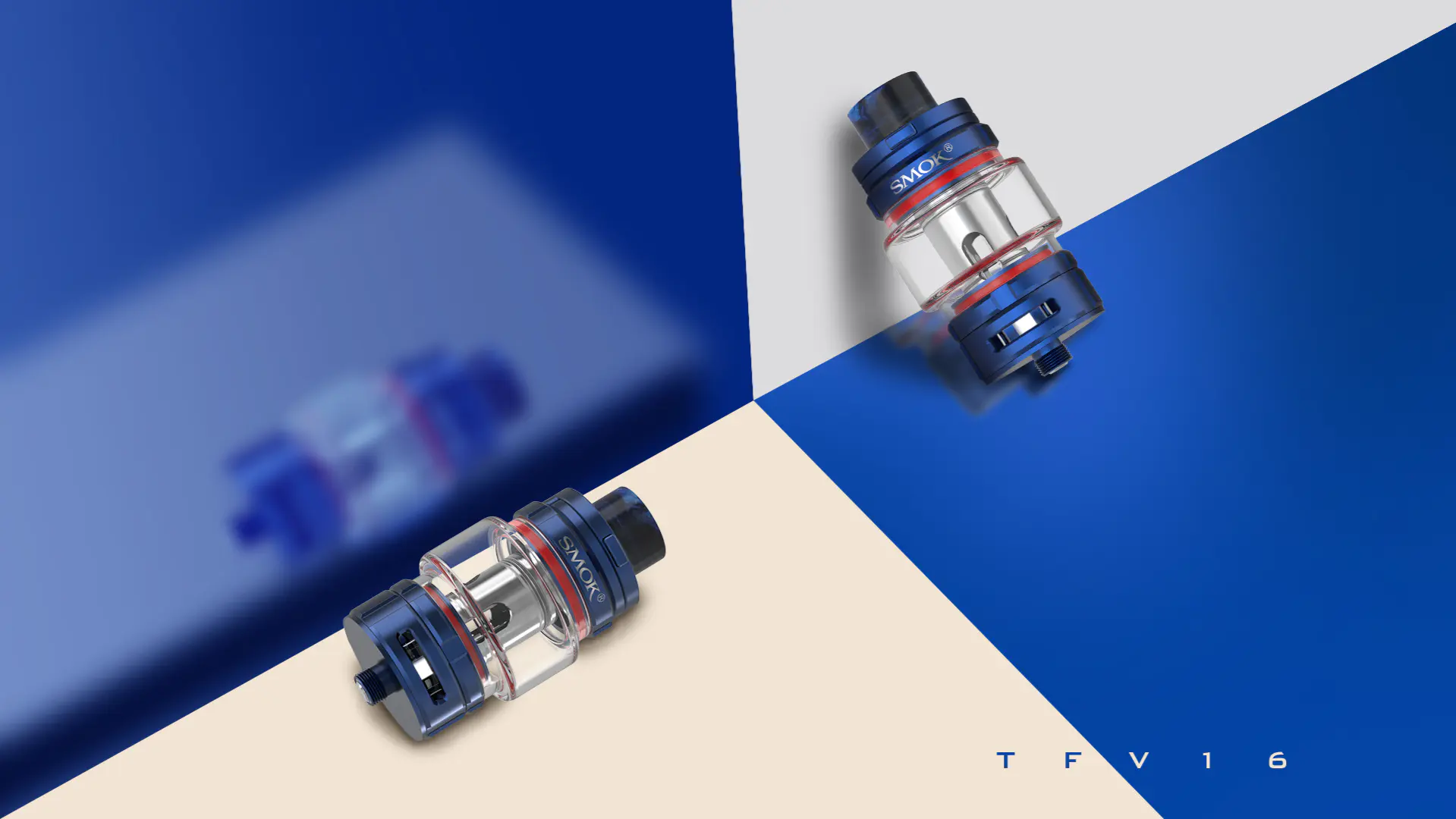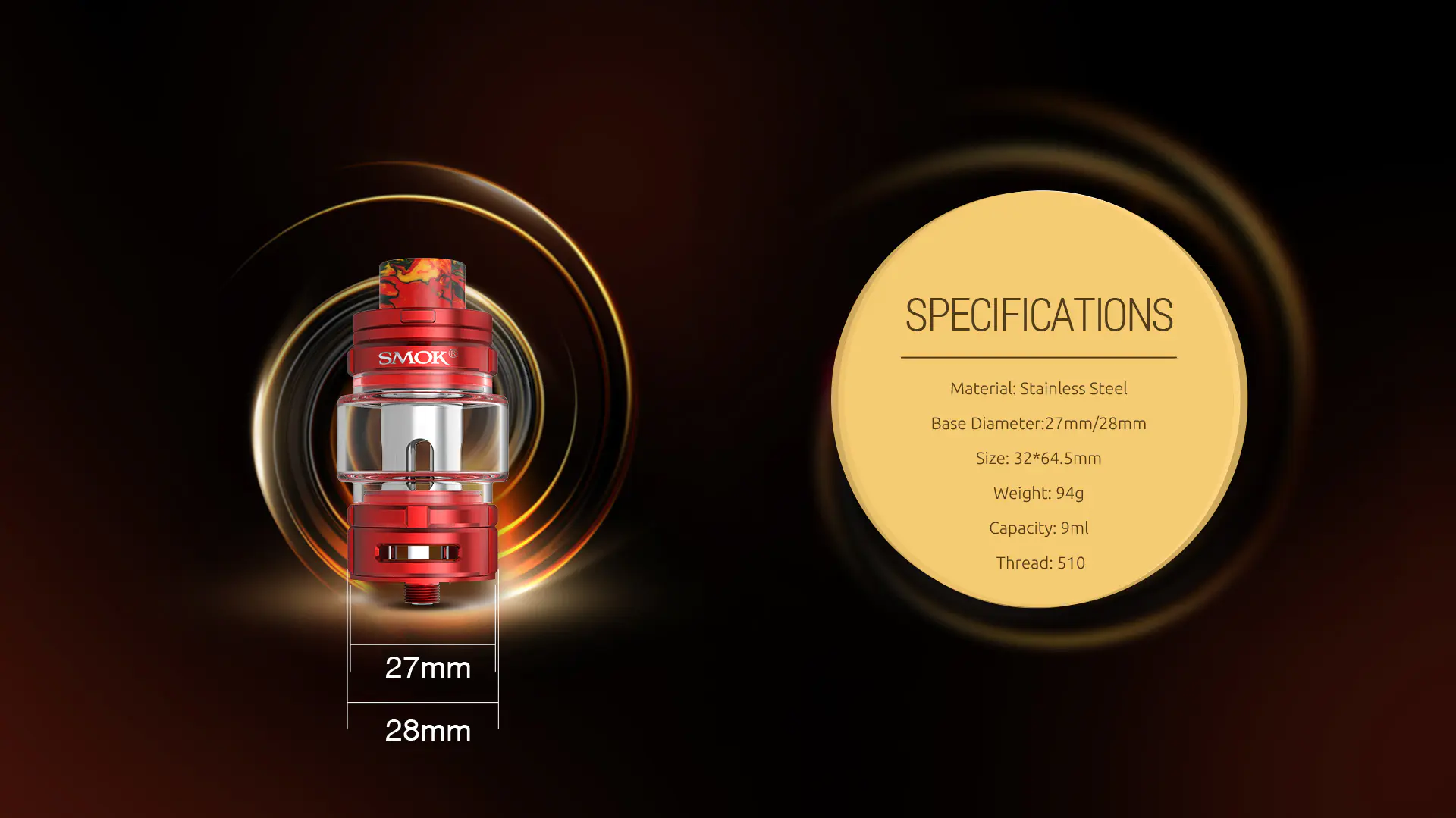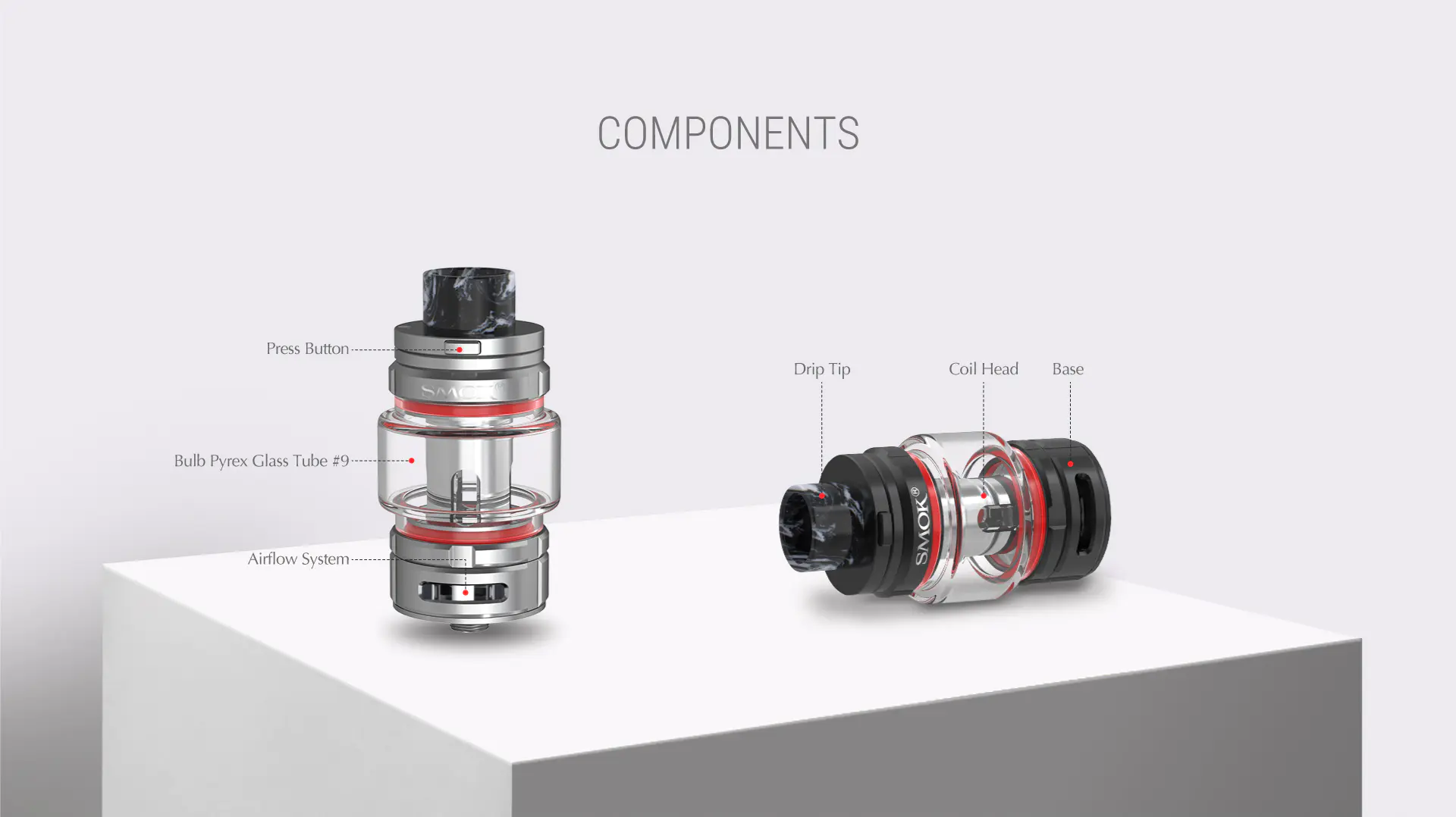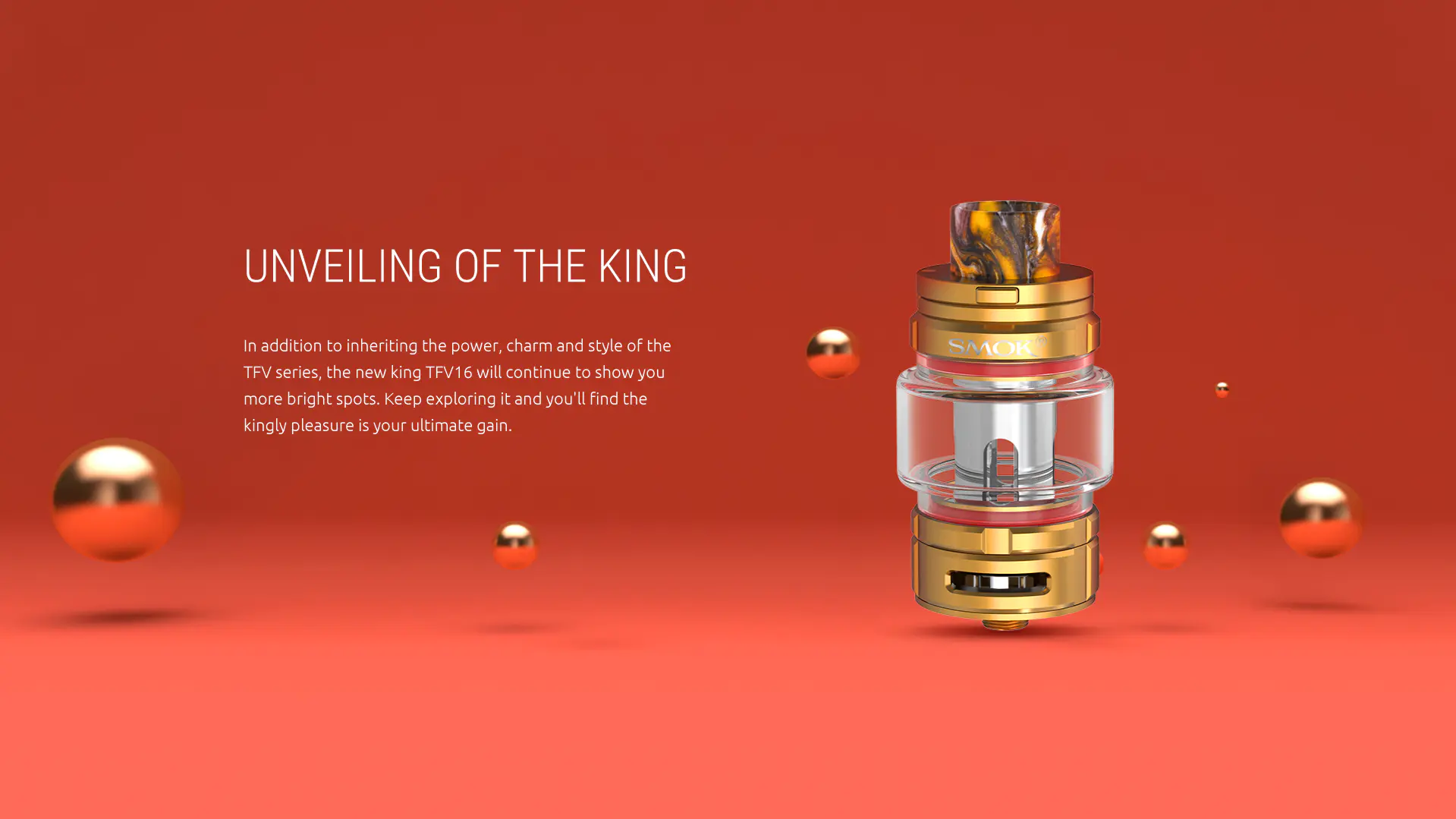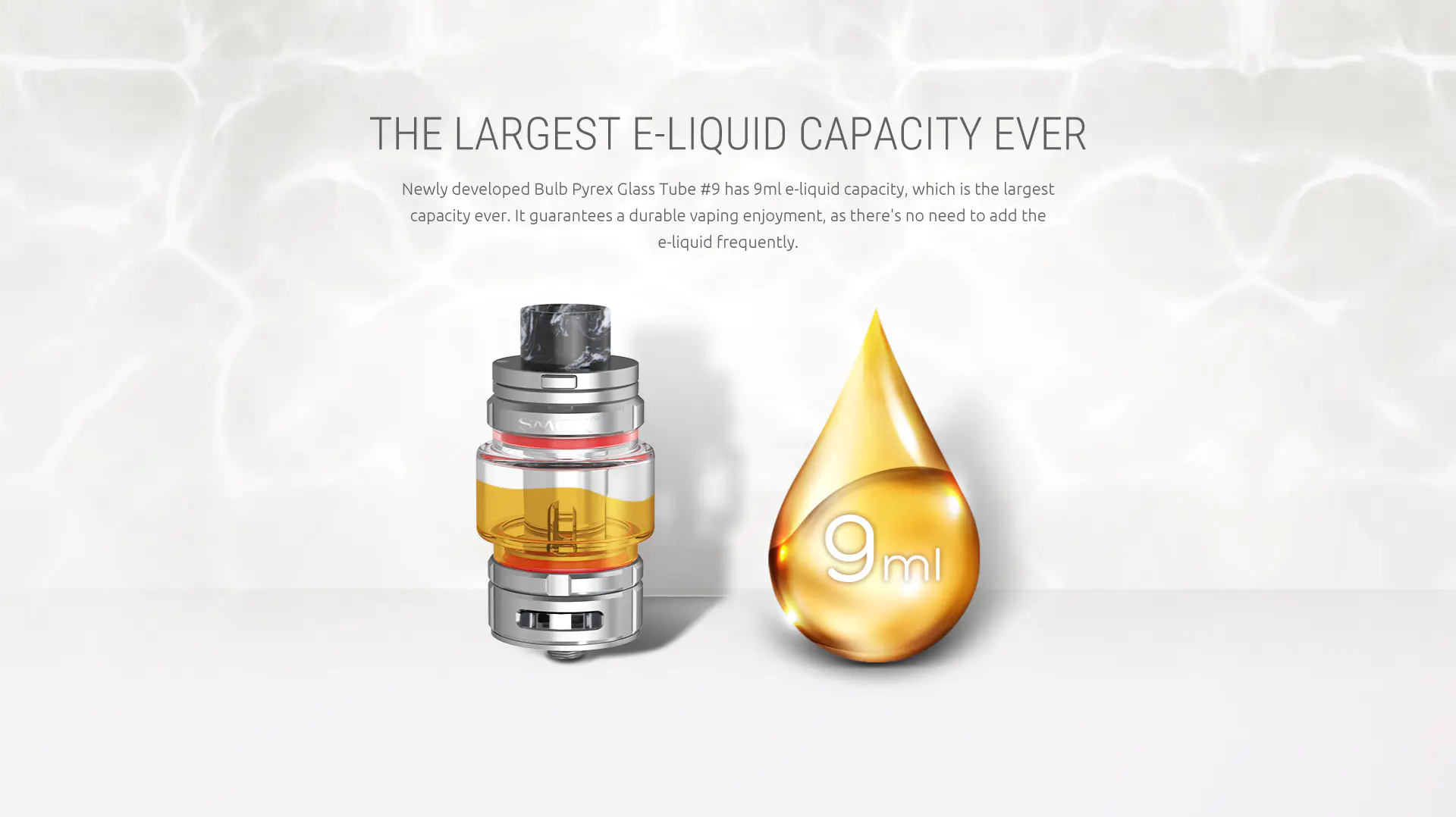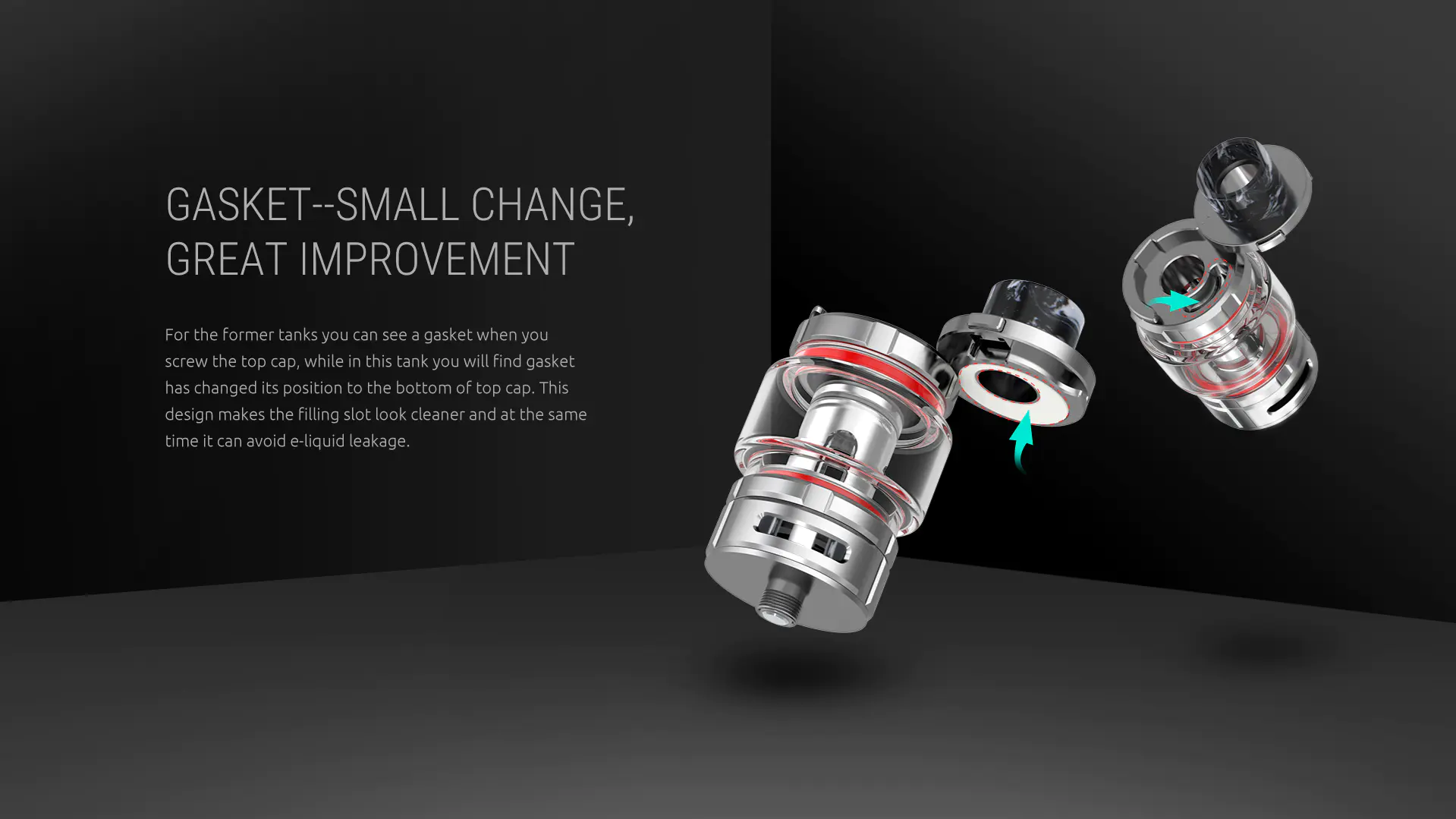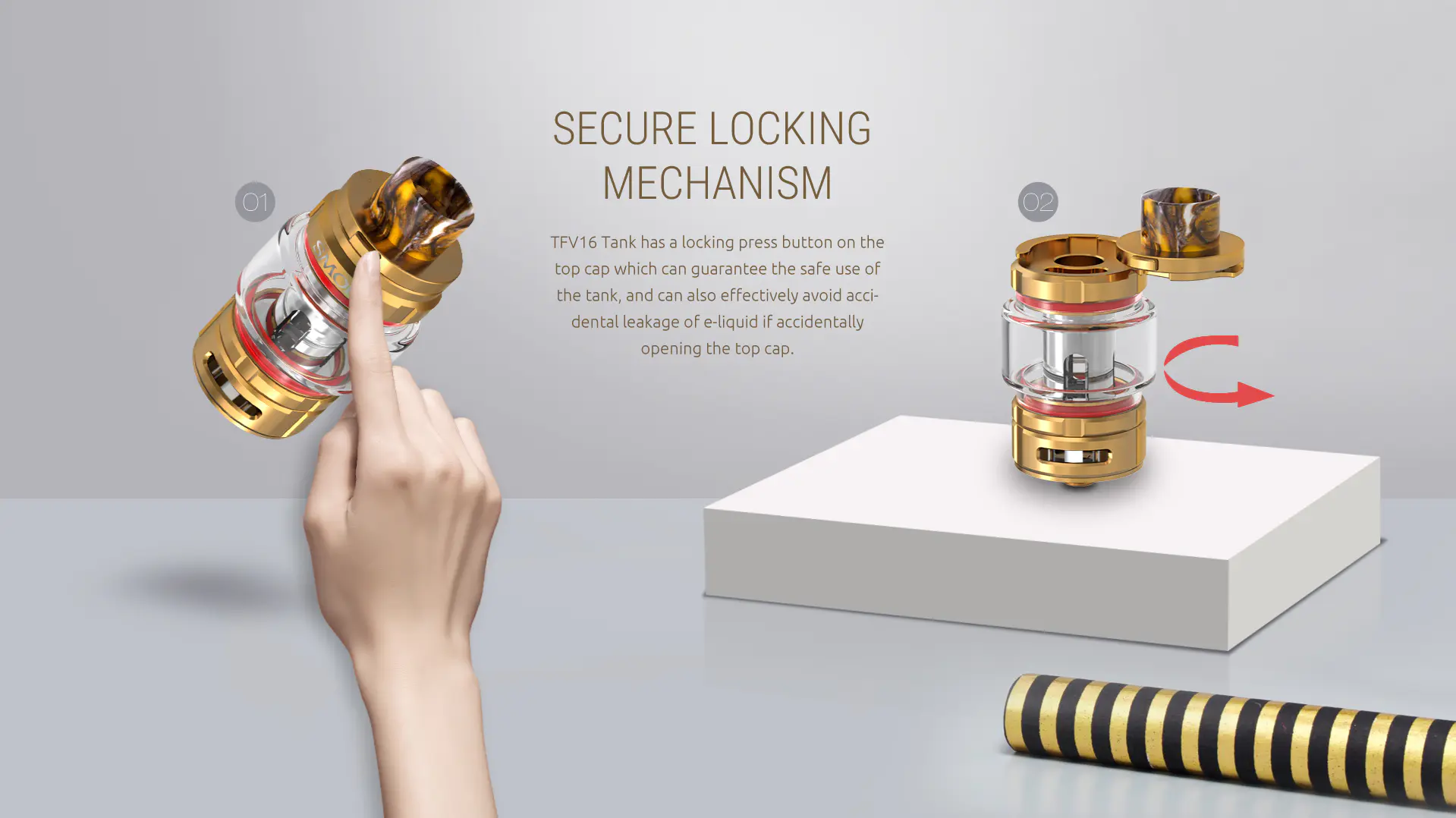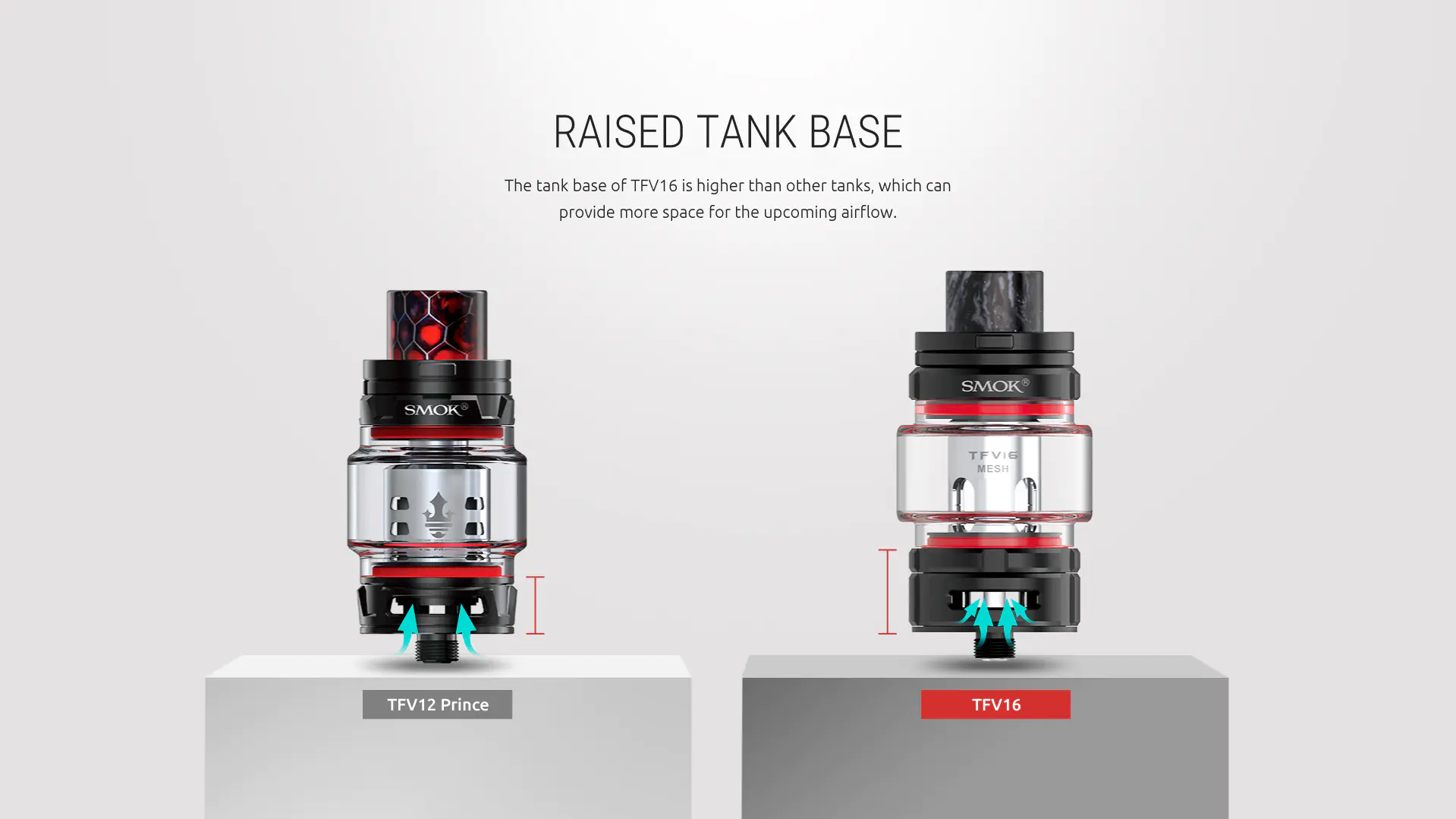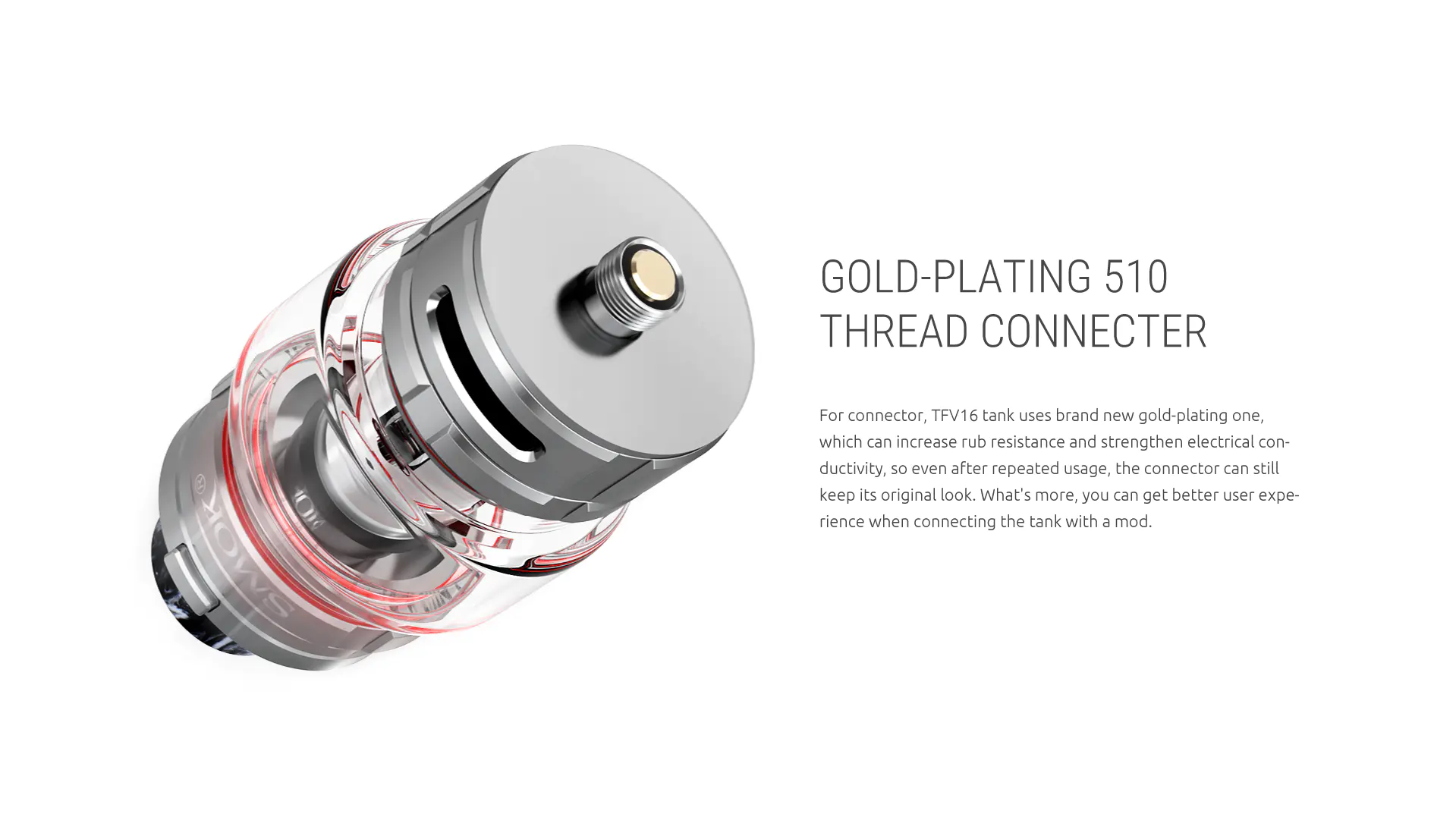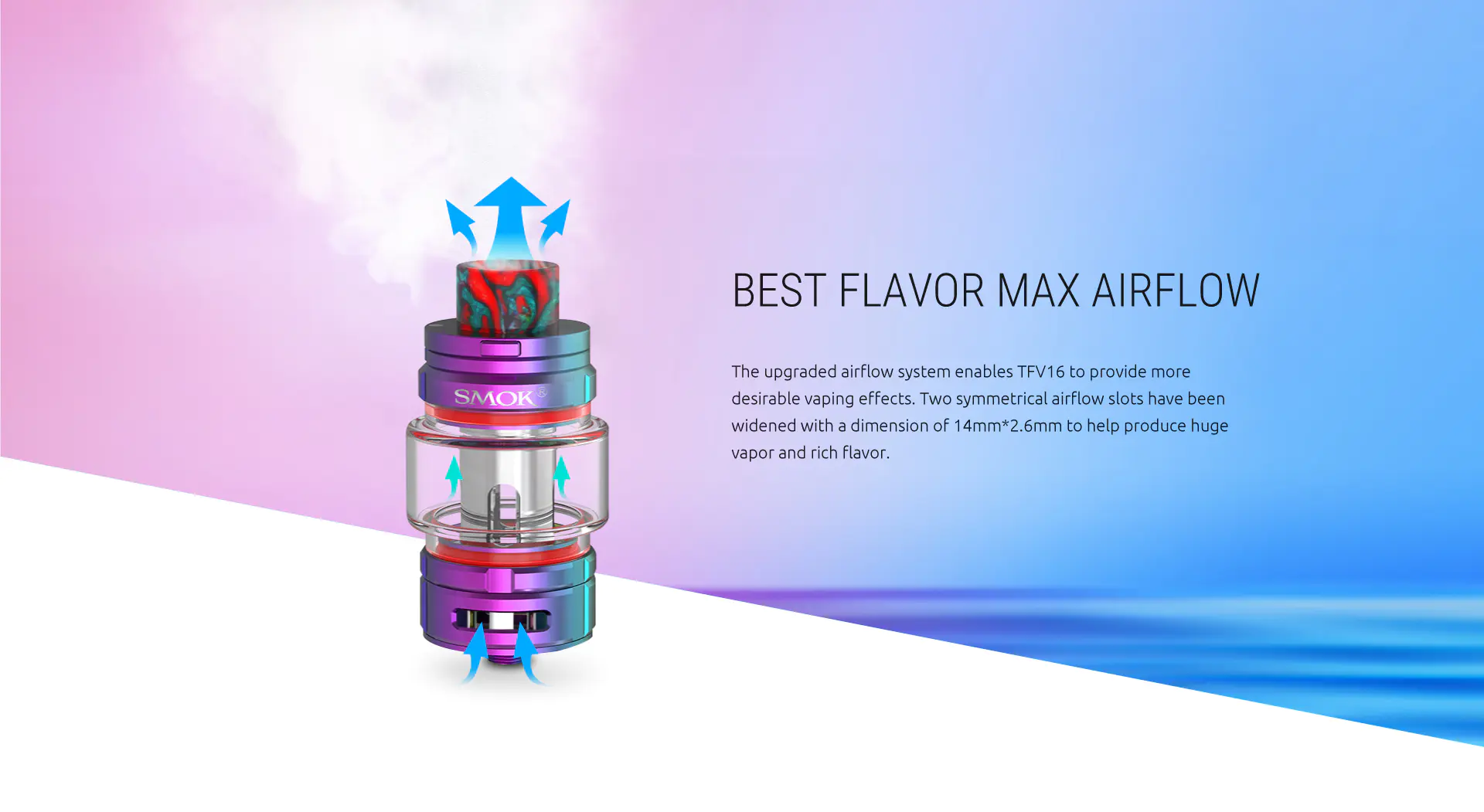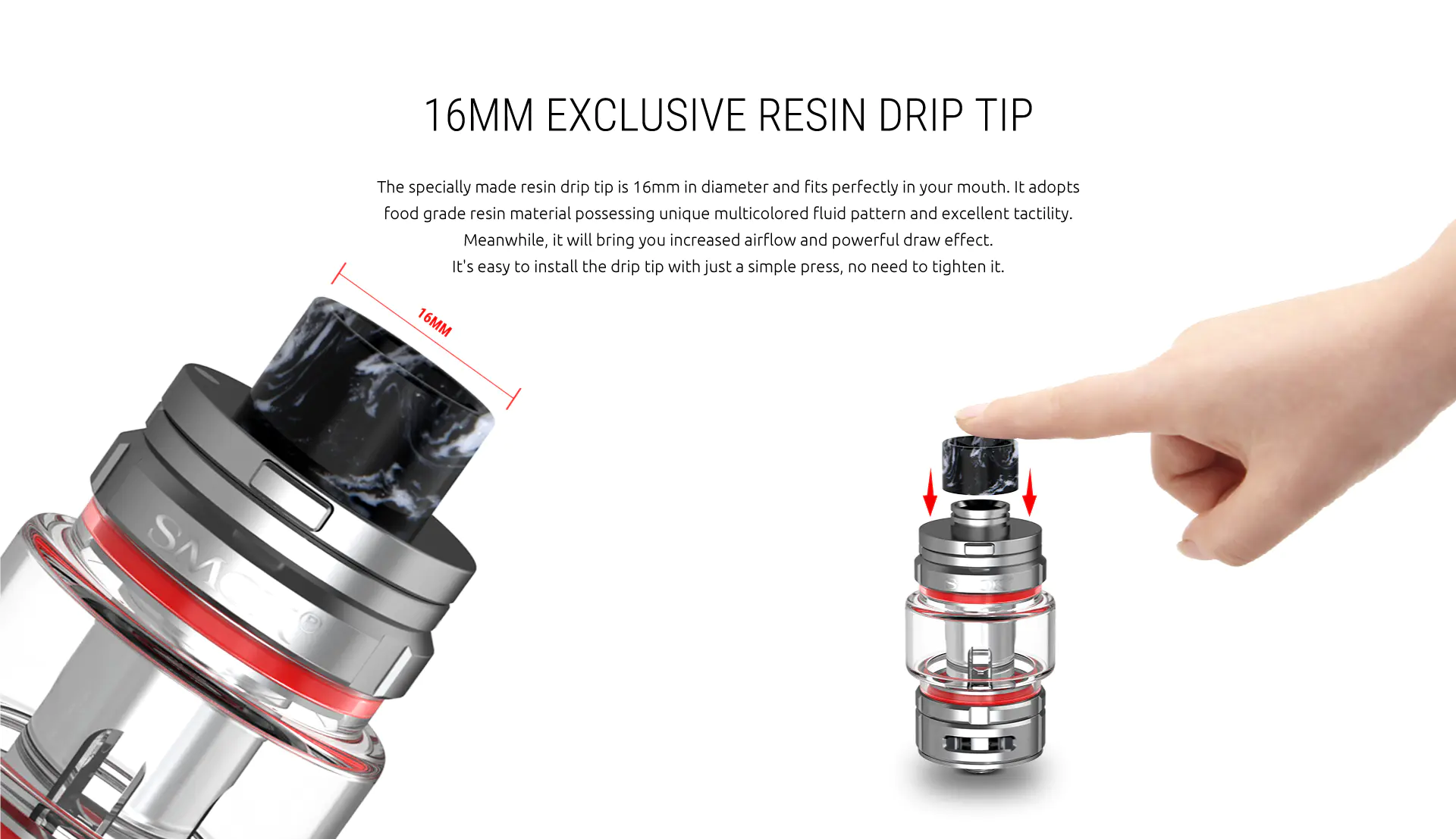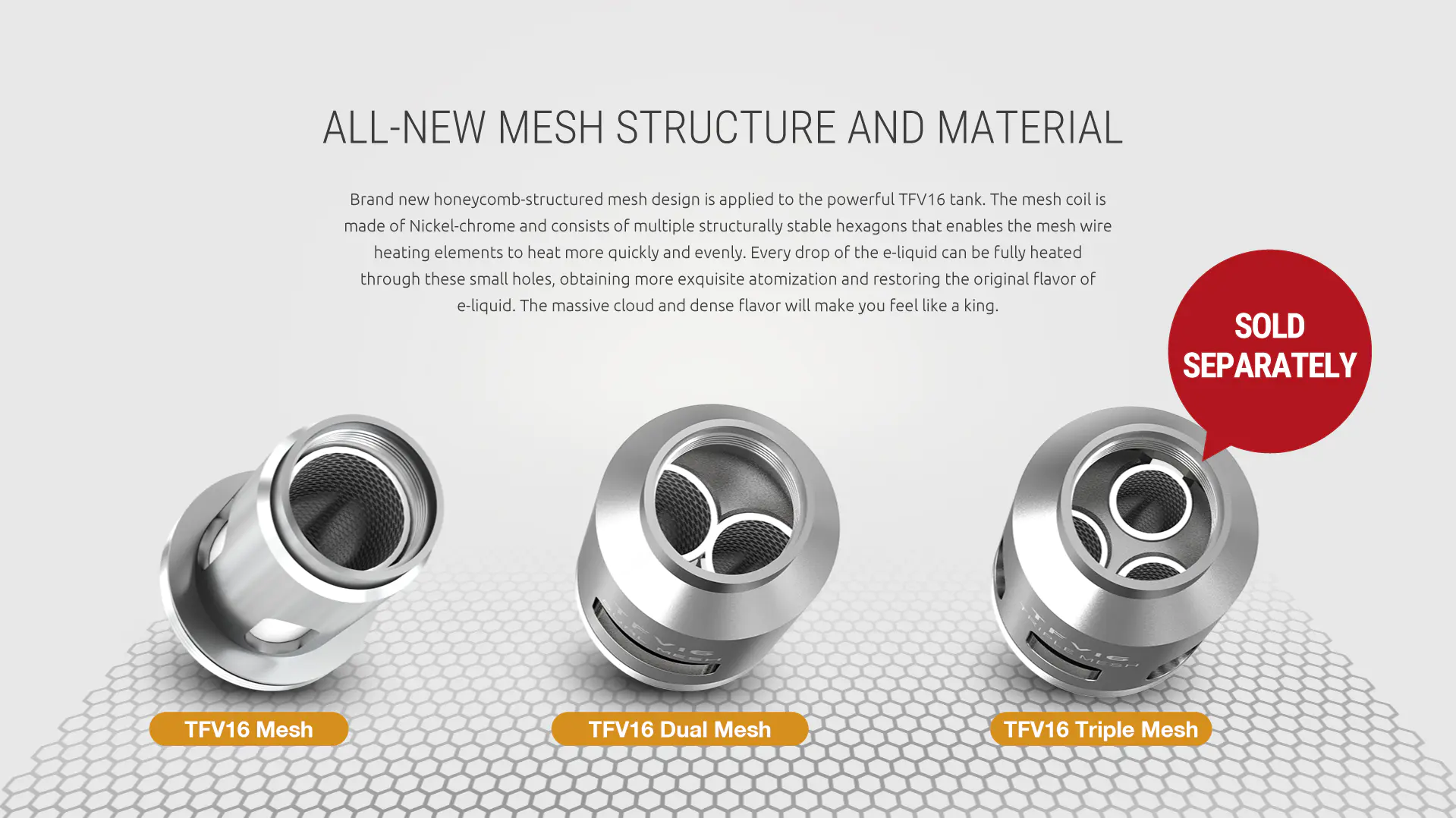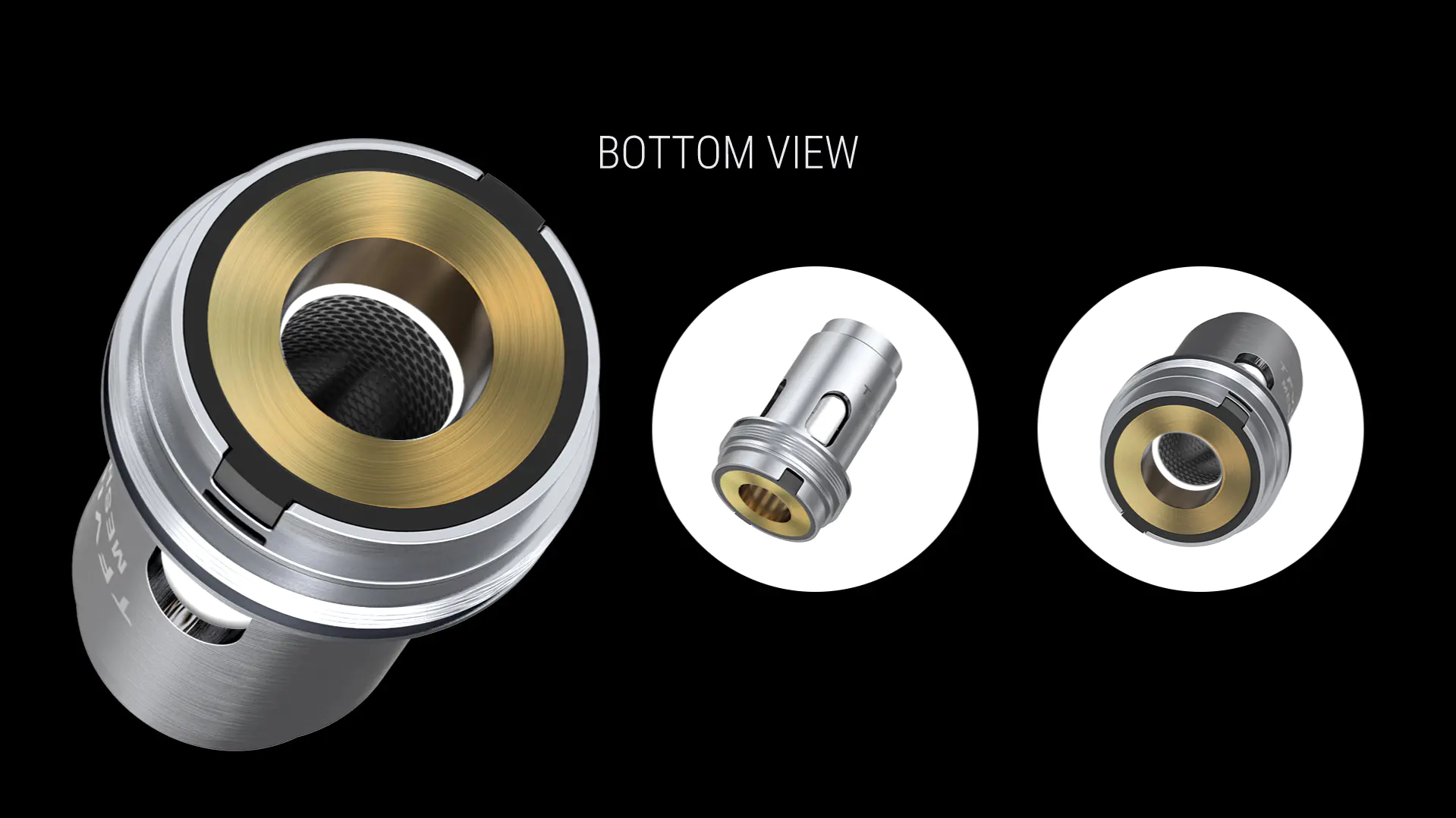 。
TFV16 MESH COIL INTRODUCTION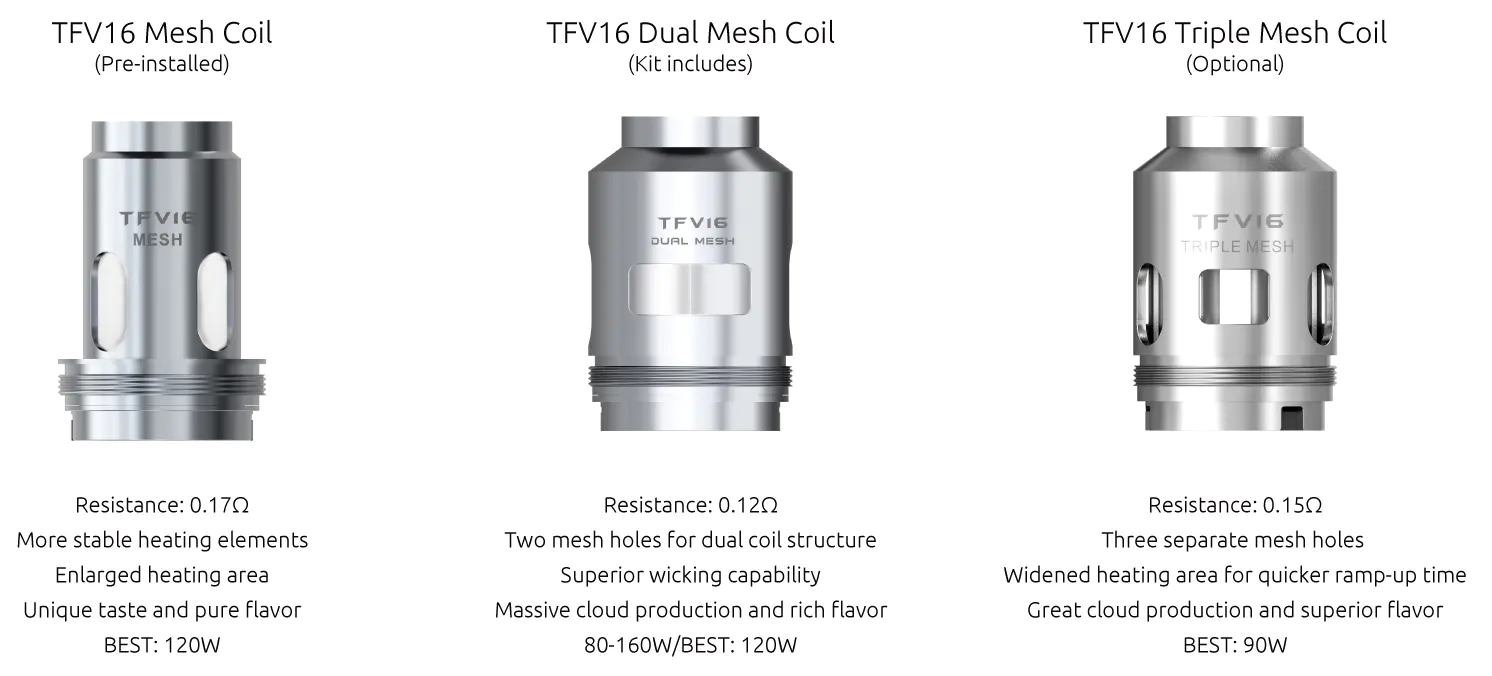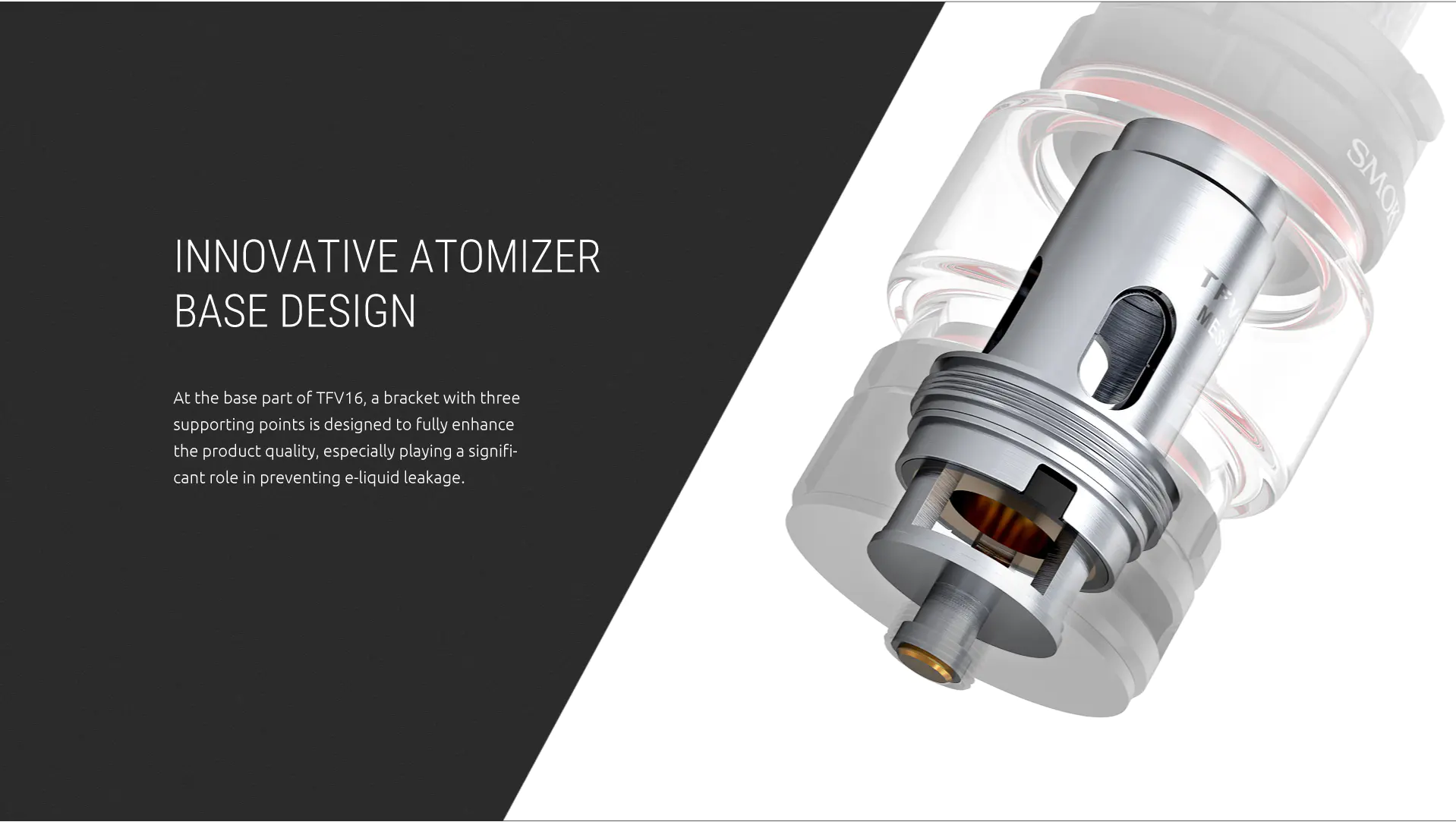 Buy salts, freebase liquids, Mods, Kits, Hardware, Tanks, Accessories, Pods, Coils, etc. from THEVAPETOWN your favorite vape shop at your ease to get delivered to your doorstep. we provide the best quality e-liquids salts and hardware all over Pakistan with a cash-on-delivery service or you can transfer online.
Check Out More NicSalts and Freebase Flavors at www.thevapetown.com Or Visit Our Branches in Lahore:
1: Gulberg Branch: 18-G Center Point Plaza Main Boulevard Gulberg, Lahore
2: Wapda Town Branch: 187-Airline Housing Society, Lahore
3: UCP Branch: 599 main Khayaban-e-Jinnah, Beside UCP University, Lahore
THE BEST VAPE SHOP IN LAHORE, PAKISTAN.
THE VAPE TOWN is a leading Vape Shop in Lahore Pakistan with a one-stop solution for all your vaping desires. From Salt Nics to Juul pods, from premium USA e-juices to pod mods, Electronic Shisha, starter kits, and rebuildable tanks, we have it all in a huge variety for you to choose from at the best price in Pakistan. You can choose the best quality e-cigarette in Pakistan with the best quality e-liquid or e-juice from our widest range from the UK, the USA, and Malaysia, now available in Pakistan at the best price. TheVapeTown Pakistan has it all.