Nitecore Intellicharger New I2 Charger – 2 Slot
Nitecore Intellicharger i2 is an upgrade of the original i2 featuring enhanced compatibility, efficiency, and intelligence. With two slots compatible with most types of rechargeable batteries, you don't have to keep a dozen different chargers for your collection of gadgets.
Nitecore New i2 charger is able to automatically identify Li-ion, LiFePO4, Ni-MH and Ni-Cd rechargeable batteries and apply the appropriate charging mode: Constant Current (CC), Constant Voltage (CV), or Trickle Charge.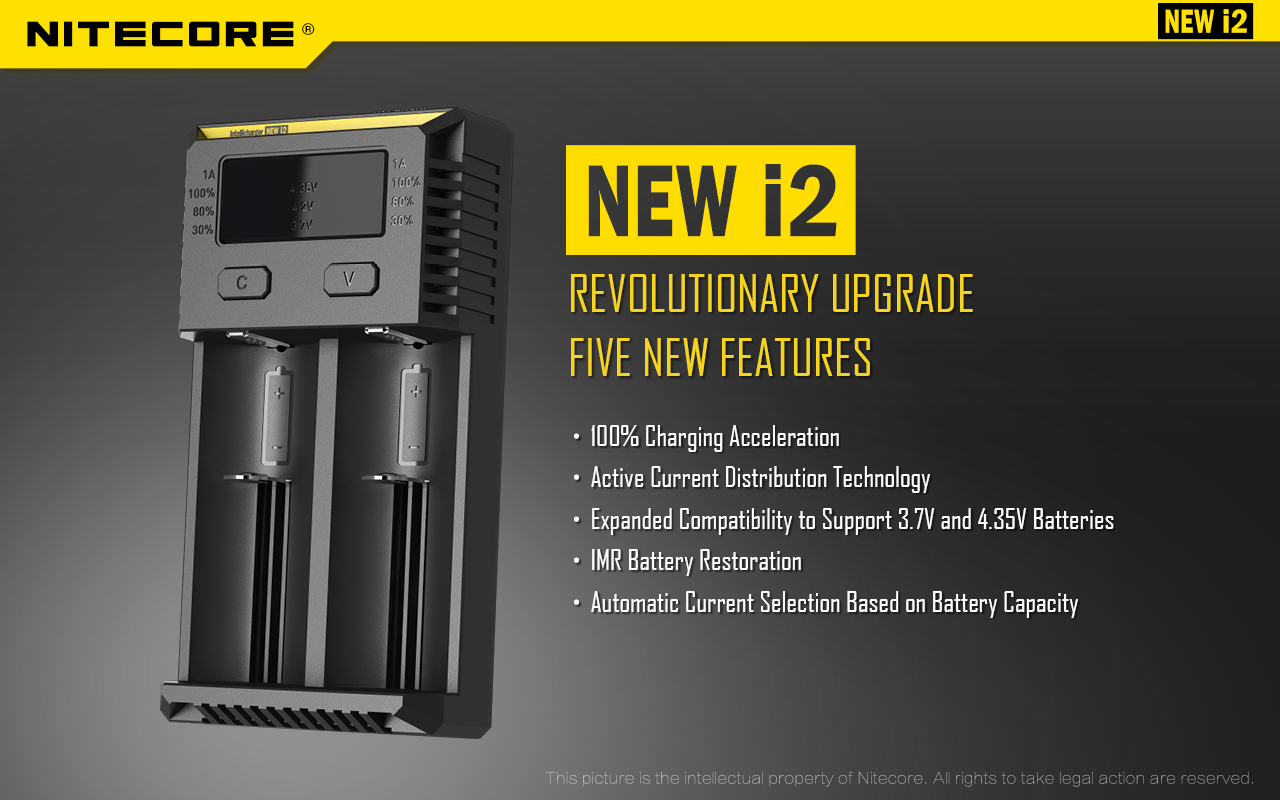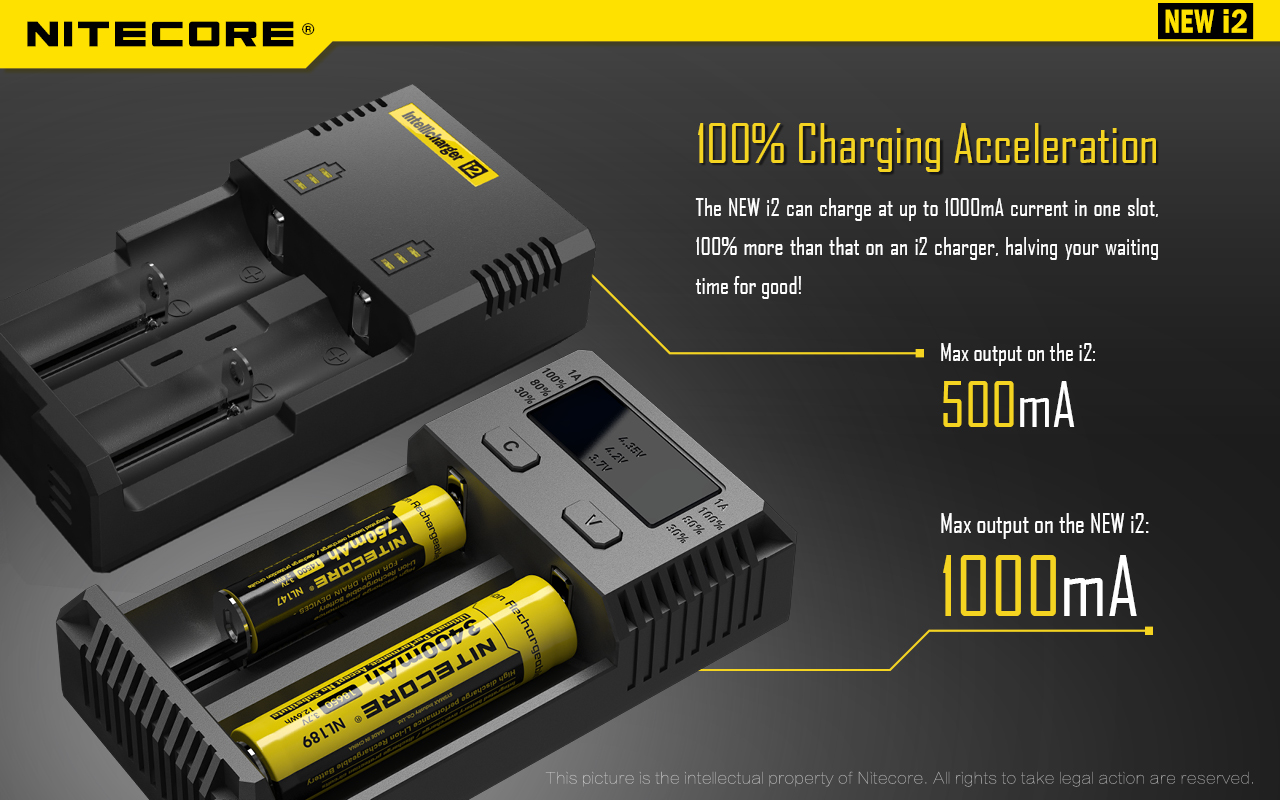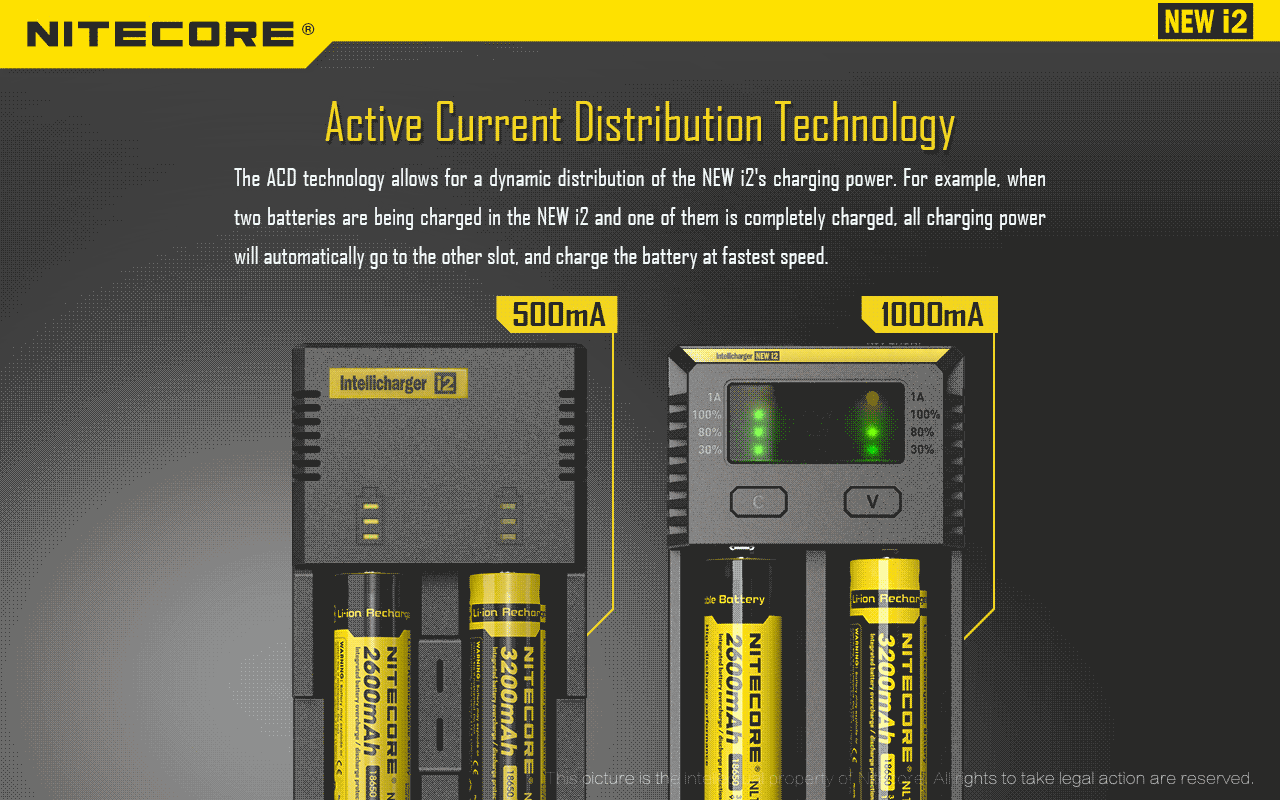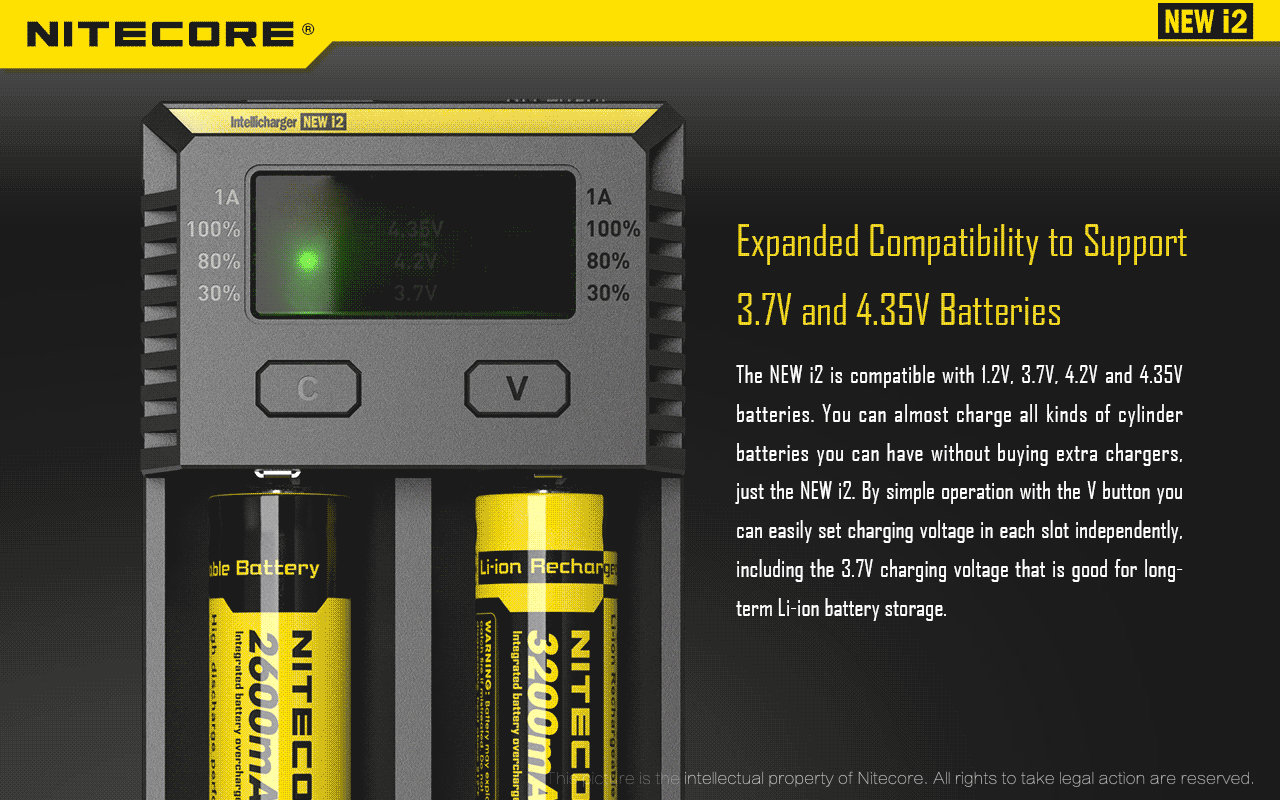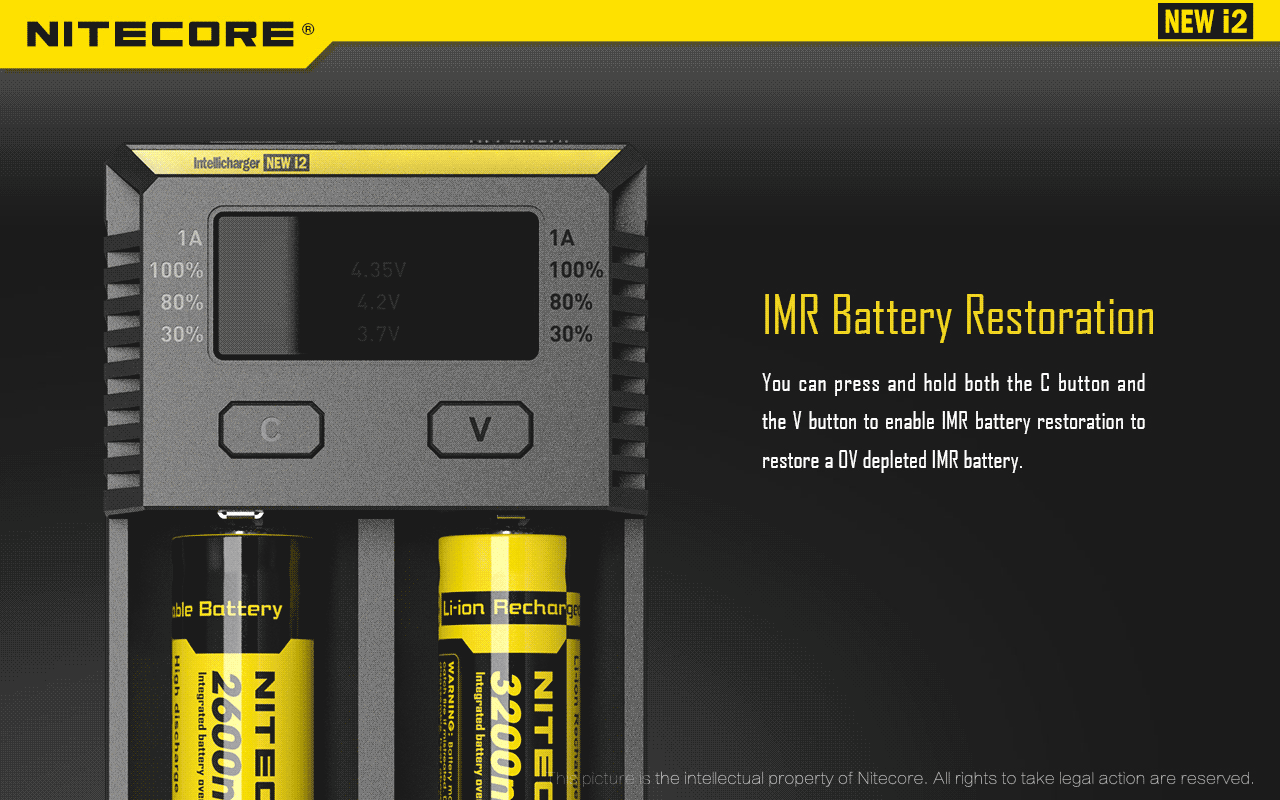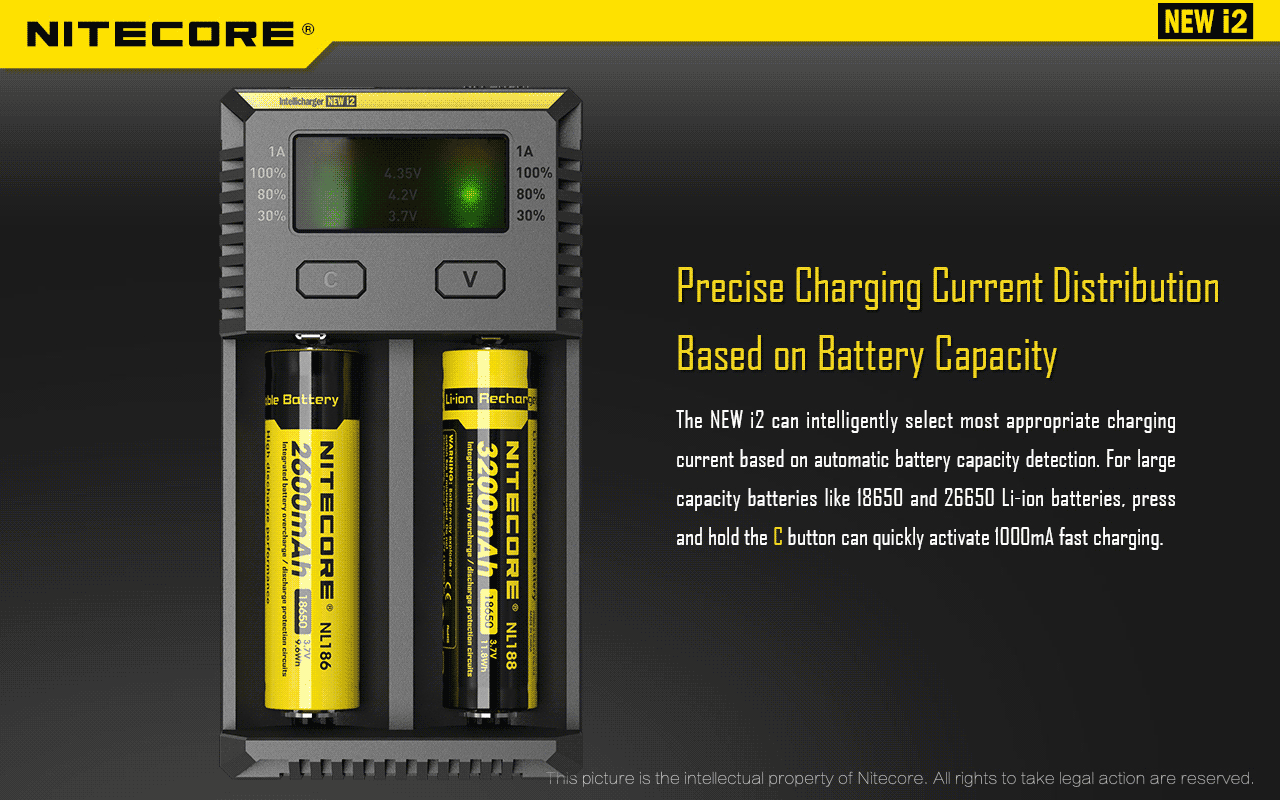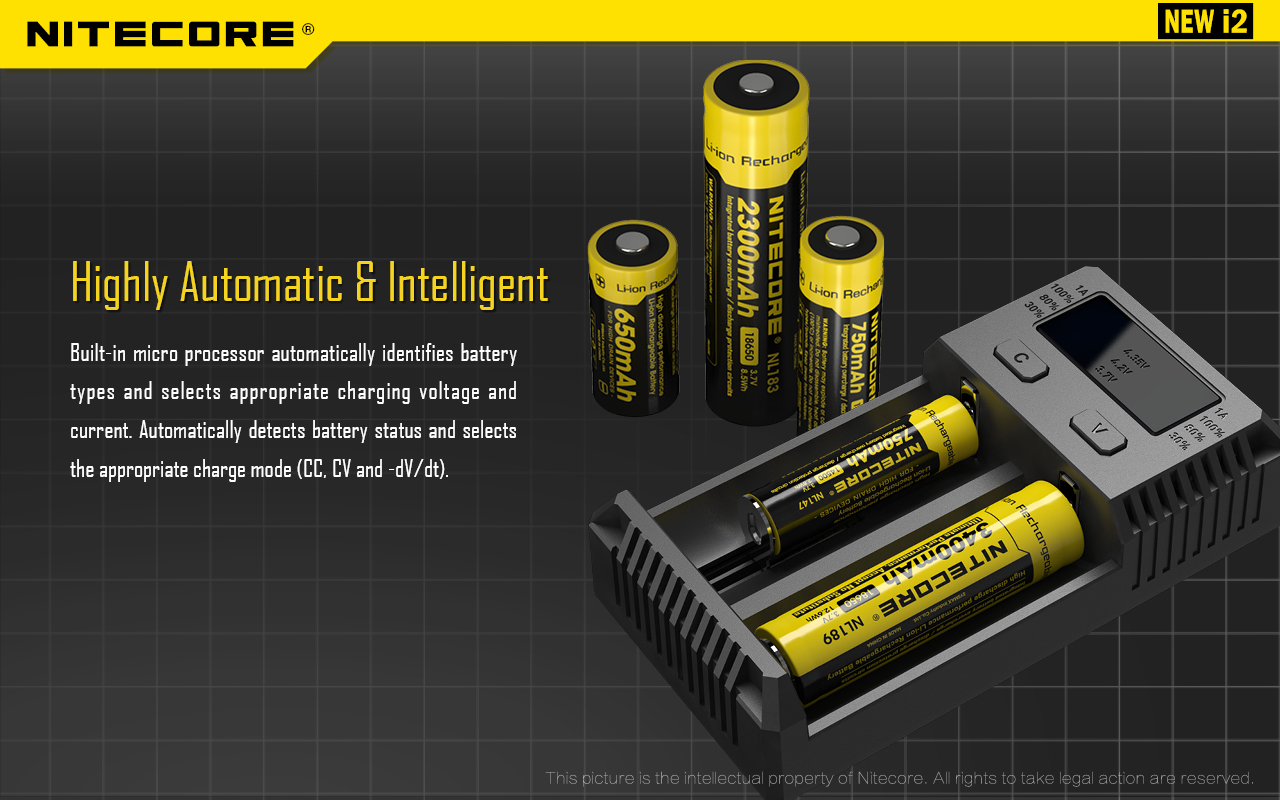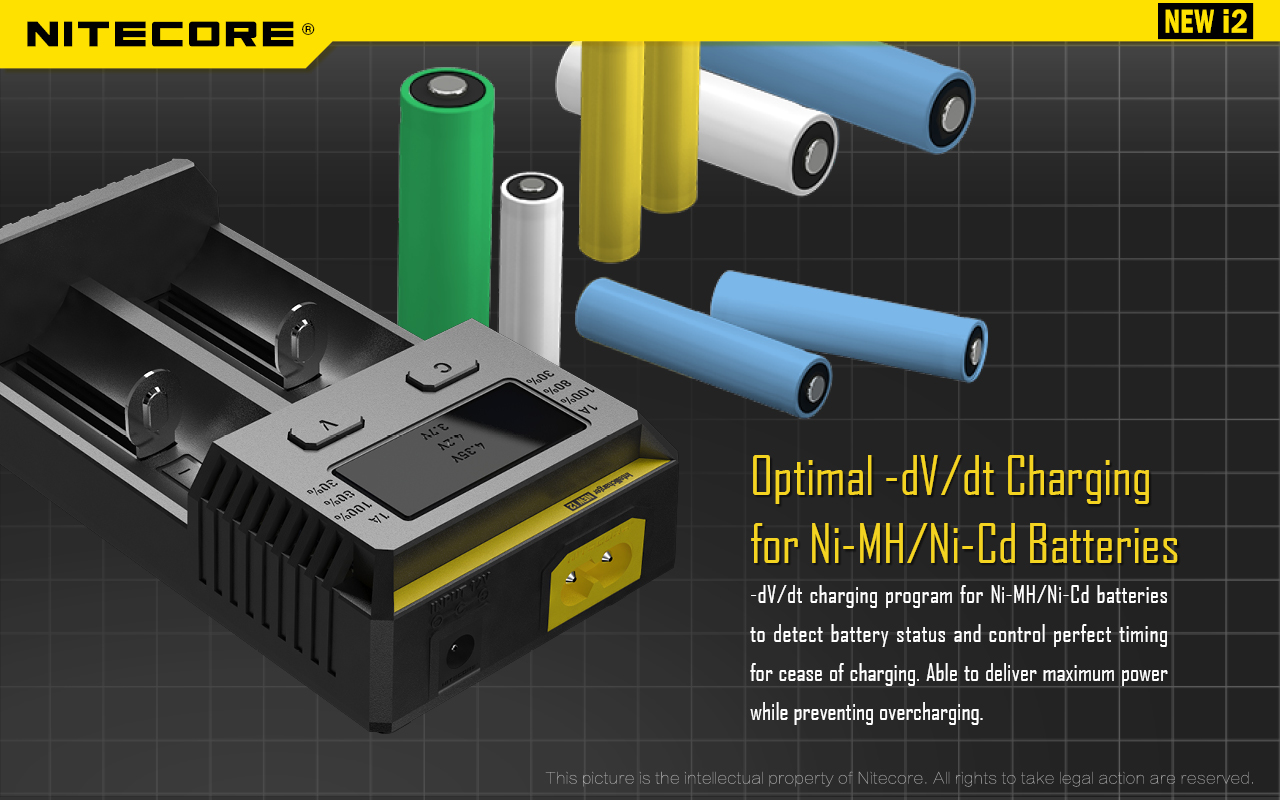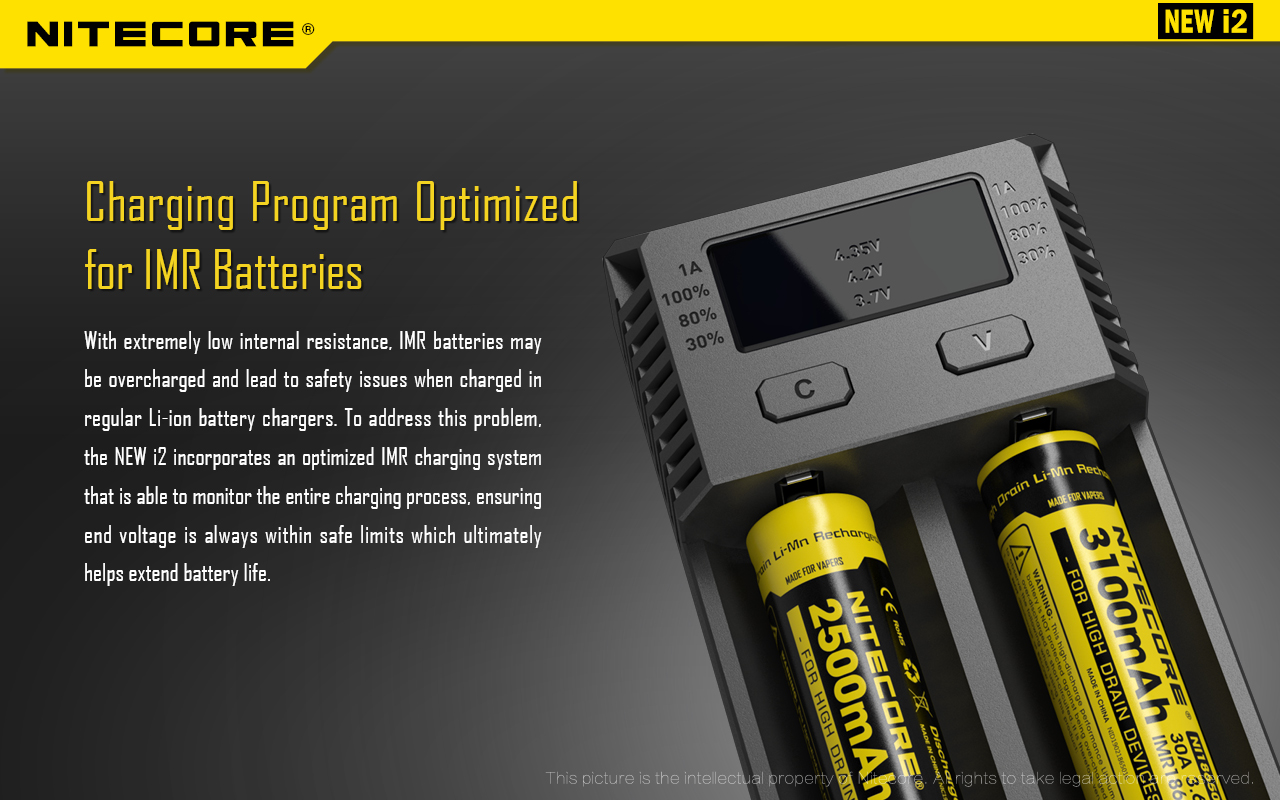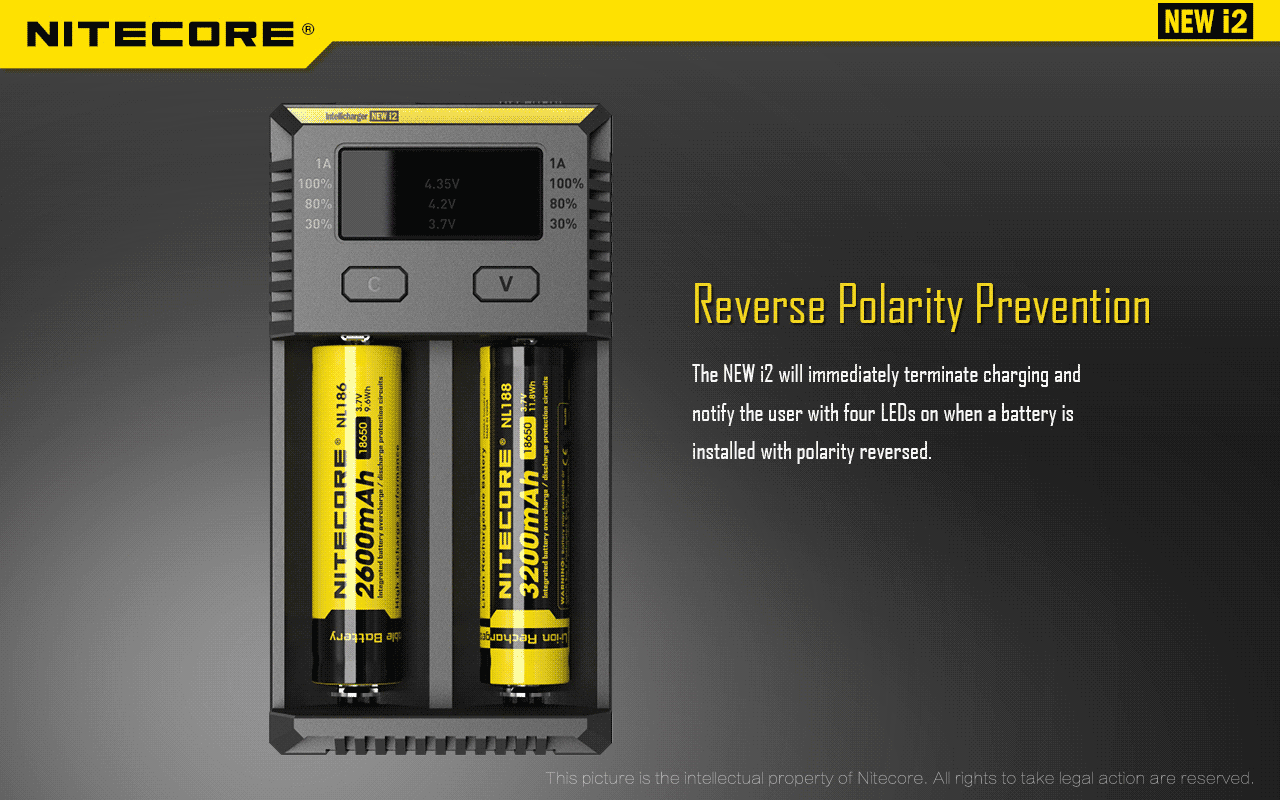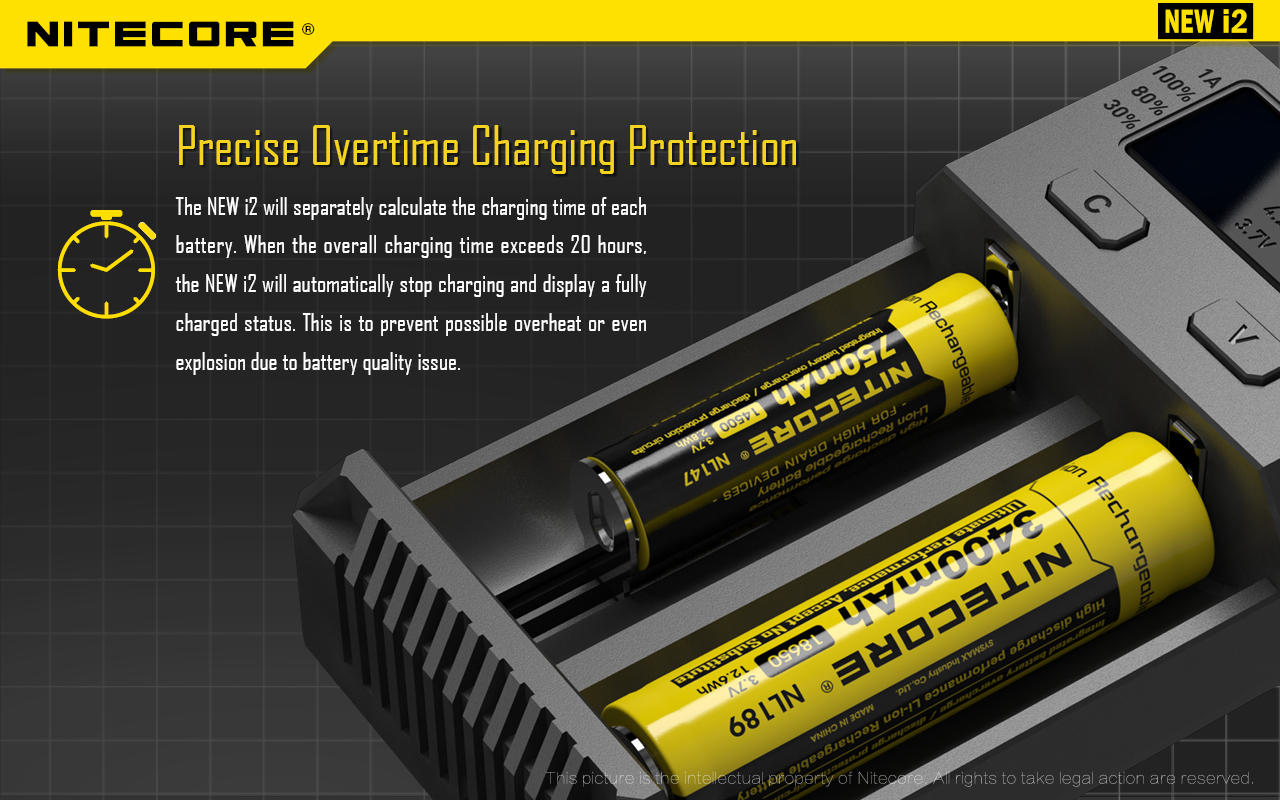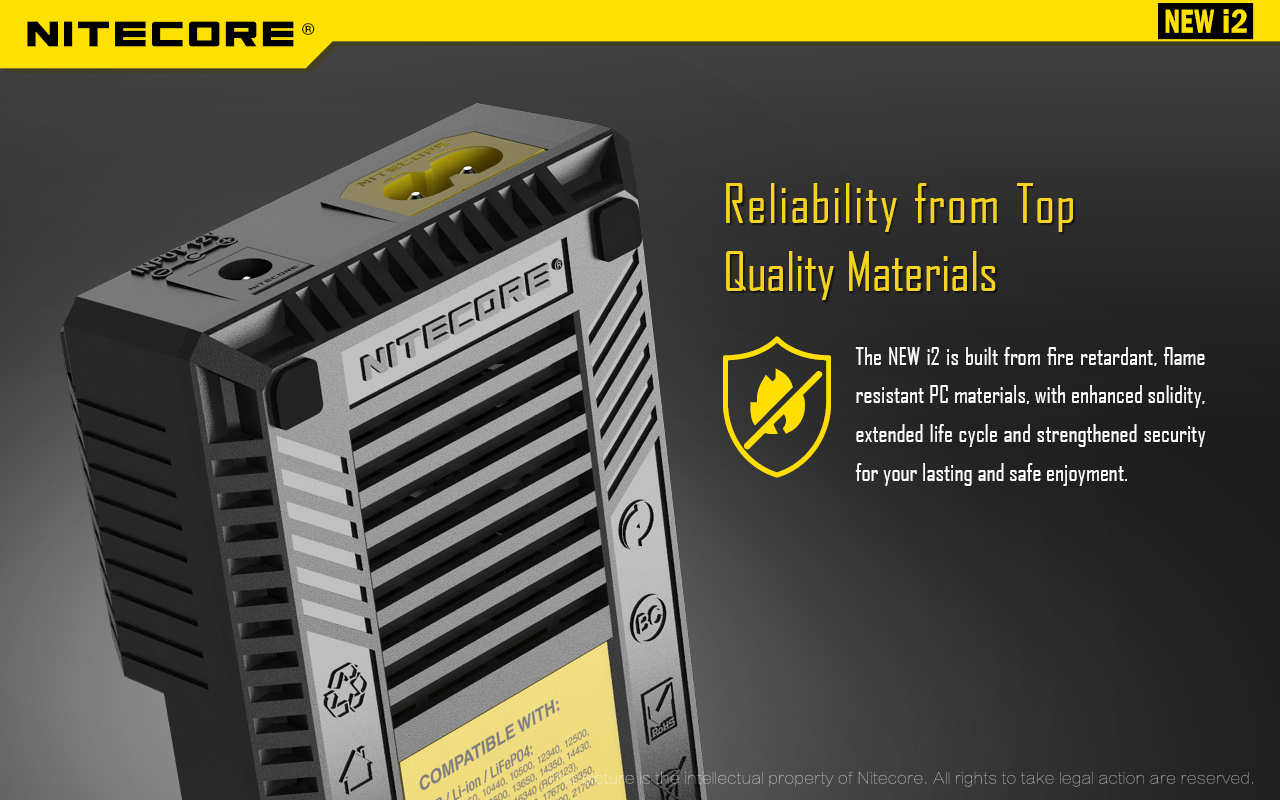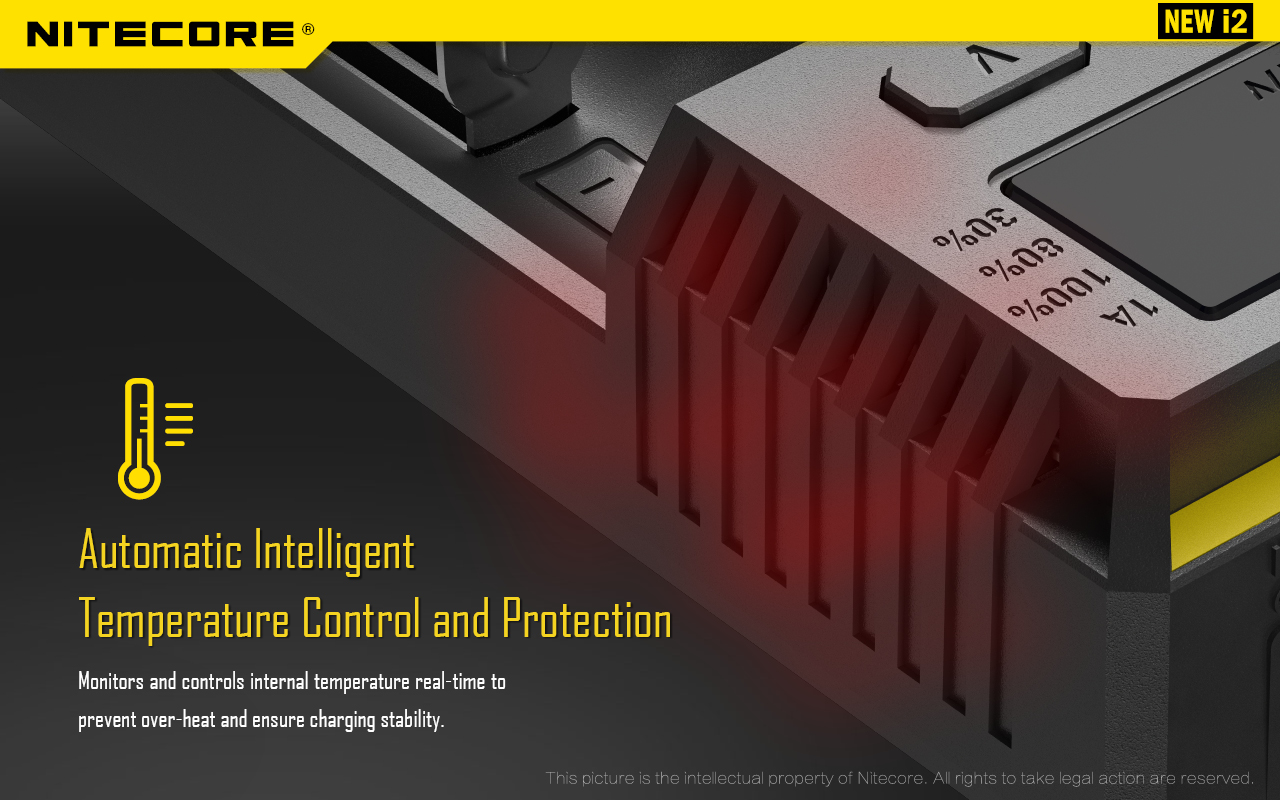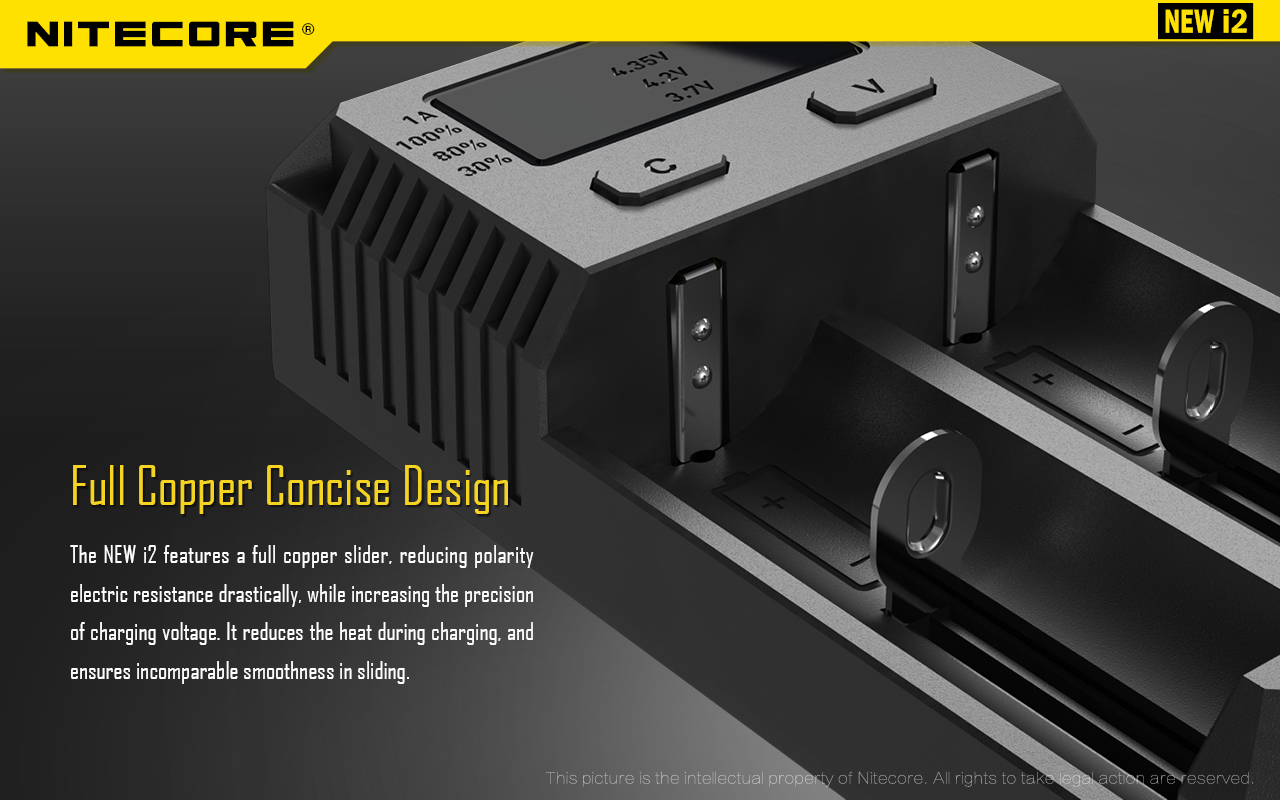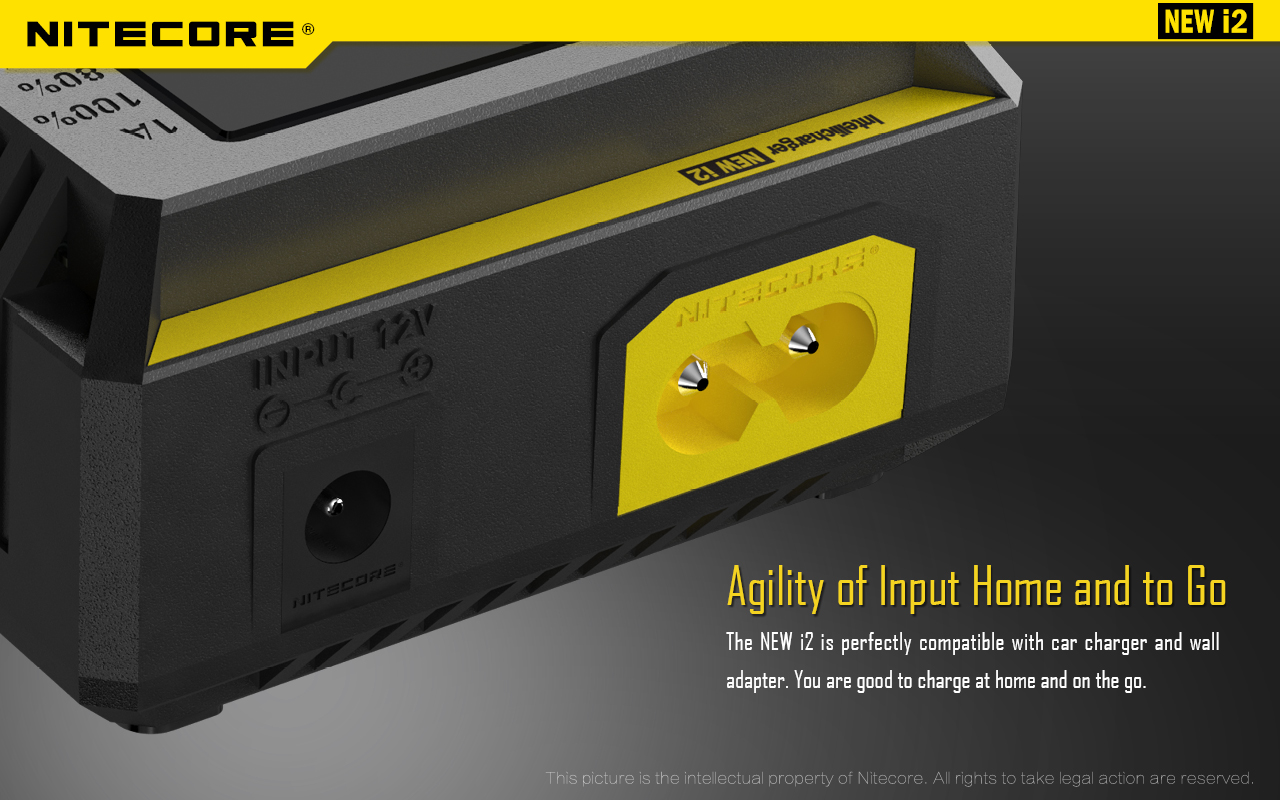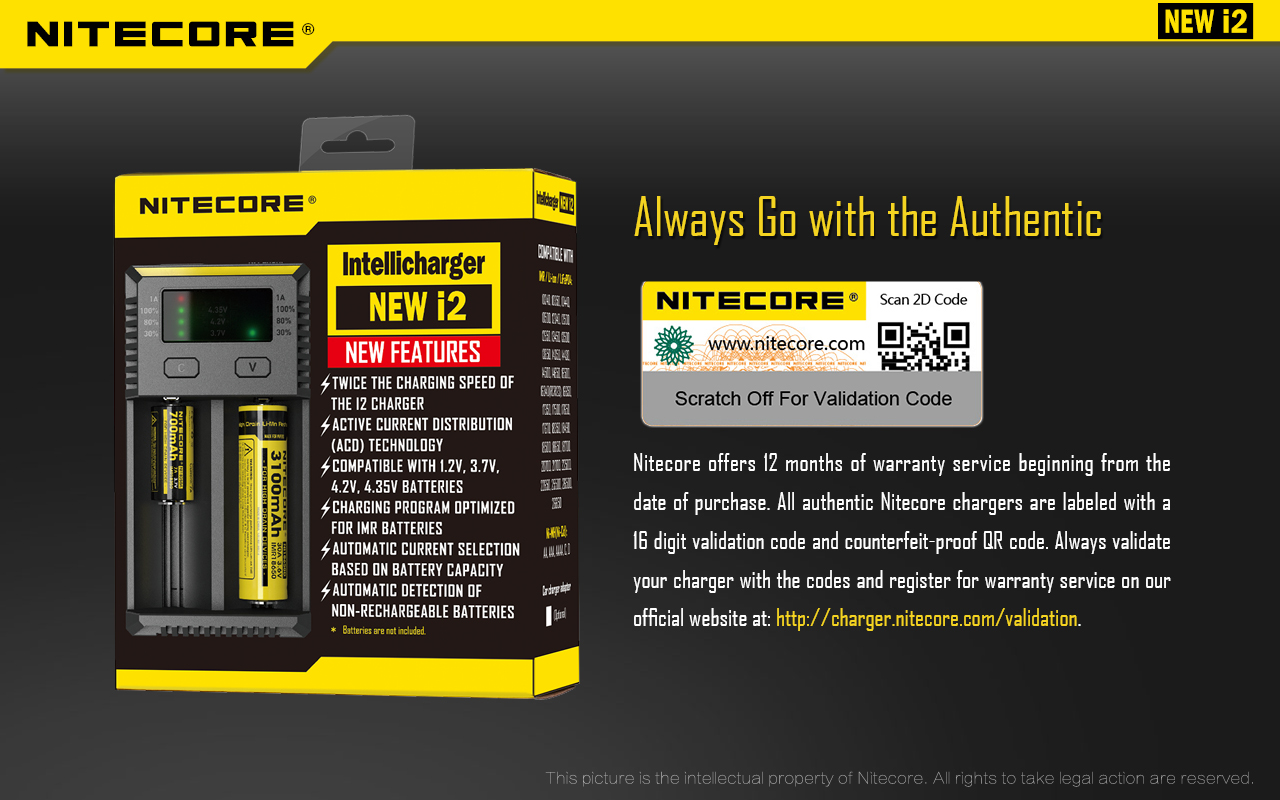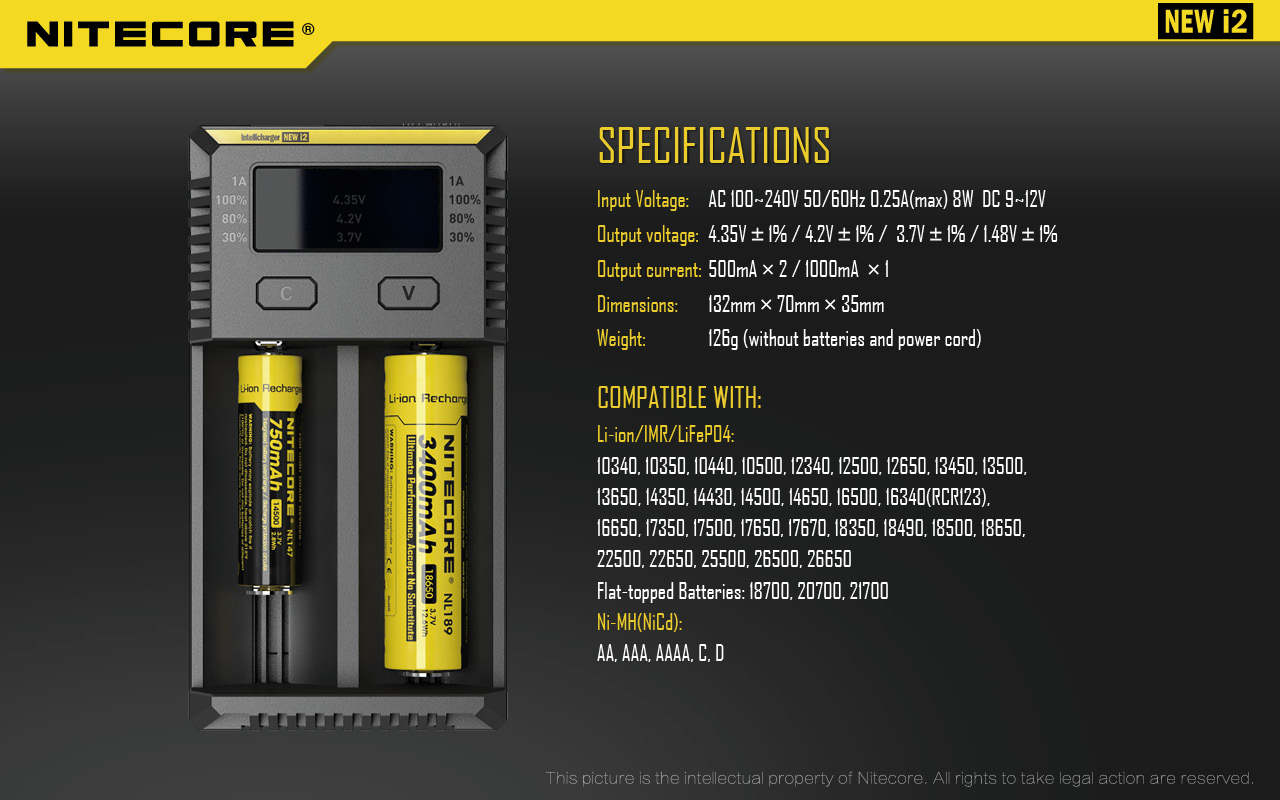 AC 100~240V 50/60Hz 0.25A(max) 8W
4.35V±1%/4.2V±1%/ 3.7V±1%/1.48V±1%
500mA×2/1000mA ×1
Li-ion/IMR/LiFePO4:
10340, 10350, 10440, 10500, 12340, 12500, 12650, 13450, 13500, 13650, 14350, 14430, 14500, 14650, 16500, 16340(RCR123), 16650, 17350, 17500, 17650, 17670, 18350, 18490, 18500, 18650, 22500, 22650, 25500, 26500, 26650
Flat-topped Batteries: 18700, 20700, 21700
Ni-MH(NiCd):
AA, AAA, AAAA, C, D
Buy salts, freebase liquids, Mods, Kits, Hardware, Tanks, Accessories, Pods, Coils, etc. from THEVAPETOWN your favorite vape shop at your ease to get delivered to your doorstep. We provide the best quality e-liquids salts and hardware all over Pakistan with a cash-on-delivery service or you can transfer online.
Check Out More NicSalts and Freebase Flavors at www.thevapetown.com Or Visit Our Branches in Lahore:
1: Gulberg Branch: 18-G Center Point Plaza Main Boulevard Gulberg, Lahore
2: Wapda Town Branch: 187-Airline Housing Society, Lahore
3: UCP Branch: 599 main Khayaban-e-Jinnah, Beside UCP University, Lahore
THE BEST VAPE SHOP IN LAHORE, PAKISTAN.
THE VAPE TOWN is a leading Vape Shop in Lahore Pakistan with a one-stop solution for all your vaping desires. From Salt Nics to Juul pods, from premium USA e-juices to pod mods, Electronic Shisha, starter kits, and rebuildable tanks, we have it all in a huge variety for you to choose from at the best price in Pakistan. You can choose the best quality e-cigarette in Pakistan with the best quality e-liquid or e-juice from our widest range from the UK, the USA, and Malaysia, now available in Pakistan at the best price. TheVapeTown Pakistan has it all.